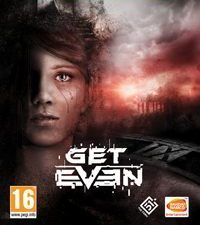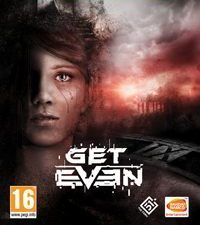 Get Even
An FPS created by Polish developer The Farm 51, mainly known for the NecrovisioN franchise and the latest installment in the Painkiller series. The game tells a story of a man whose profession involves tying up loose ends for governments and influential persons.
Action | FPP | Detective | FPS | Polish | co-op | shooters | action adventure
Get Even is a PC, PS4 and XONE game featuring first-person perspective, which combines elements of shooter, adventure, and psychological horror. Although the title includes shooting sequences in a form typical of FPS titles, much more emphasis was put on unraveling the game's complex story.
The first time we heard of Get Even was at the turn of 2013 and 2014, when a Poland-based studio, The Farm 51 (NecroVision, Deadfall Adventures) announced their next game to be an innovative shooter with photorealistic graphics achieved by means of 3D scanning of real objects and locations. The announcement was accompanied by an enthusiastically welcomed trailer, showing both live action and CGI sequences. Initially, the game was intended to launch in 2015, and introduce a new level of quality in computer shooters.
However, the release date was pushed back, and in 2015 The Farm 51 announced that Get Even would be published by Bandai Namco Entertainment Europe. The materials revealed a year later showed that the title moved a bit away from shooting and, although still technically being an FPS, it has now more in common with horrors and adventure games.
Plot
In Get Even the player assumes the role of a man named Cole Black – private detective and merciless mercenary. One day, Black wakes up in an old, devastated asylum. His memory is a clean sheet – the only thing he can remember is a failed attempt at saving a young girl who had been held captive with explosives attached to her body.
In order to retrieve his memory and understand his past, Black has to journey into the depths of his own mind. This is possible thanks to a device resembling a virtual reality headset, which can read its user's memories and let him relive them. Guided by his kidnapper—a mysterious Red—the hero delves into the past, trying to tell the truth from lies and real memories from deceptive visions. Black must hurry with solving the mystery behind the girl's death before he loses the grip on reality and shares the fate of Red's previous captives.
Mechanics
Released for PC, PS4 and XONE, Get Even is often categorized as a shooter, however, lumping it together with such series as Battlefield or Call of Duty would be a misunderstanding. The Farm 51's game has much more in common with adventure games and horrors rather than popular first-person shooters, in which you mow down entire enemy squads single-handedly. True, there are many moments in Get Even when using a weapon is necessary, however, the emphasis is on unraveling the mysteries of the game's tangled plot, psychedelic even. This is done mostly through careful analysis of dialogues and exploration of interactive environments.
Throughout the adventure your smartphone becomes your best friend. This is much more than just a modern means of communication. The device comes in handy at almost every step of your journey: it not only tells you which elements of the environments you should scan for hints, but also analyses DNA samples on objects and searches out information on the ones who left them. It also lets you find and examine hints invisible for a human eye: thanks to a built-in ultraviolet lamp you can follow traces, which you could not notice otherwise.
Contrary to what you might expect, the smartphone is not only useful for investigation sequences – it also comes in handy in those moments which make Get Even a first-person shooter. The phone is an integral part of a special weapon called CornerGun, made up of a pistol and a periscope handle, thanks to which you can shoot opponents from behind a corner without exposing yourself to their bullets. For normal movement the smartphone becomes a mini-map and while scoping it displays black light view, letting you easily eliminate targets even at low visibility. On top of the device's combat features, there is a heartbeat sensor, which detects enemies and displays them on the mini-map.
Technical aspects
Released for PC, PS4 and XONE, Get Even is powered by Unreal Engine 3, created by Epic Games.
While working on the game's visuals, the developers made a good use of photogrammetry technique, which entails 3D scanning of real objects and recreating them in detail in a virtual world. This technique is part of the so-called Reality 51 project, in development by The Farm 51 in collaboration with experts and research facilities, which also touches on subjects like virtual realit and augmented reality. As for photogrammetry, this technique was previously used in games like The Vanishing of Ethan Carter or Star Wars: Battlefront.
When it comes to audio, Get Even uses Auro-3D technology, designed to ensure the best immersion possible.
Game mode: single player
User score: 7,2 / 10 based on 280 votes.
Pre-release expectations: 9 / 10 based on 570 votes.
PEGI rating Get Even
Get Even System requirements
Minimum:
Intel Core i5-2500K 3.3GHz
8 GB RAM
graphic card Nvidia GeForce GTX 660 / AMD Radeon HD 7870 or better
40 GB HDD
Windows 7/8/10 64-bit
Recommended:
Intel Core i7 3770 3.4 GHz
8 GB RAM
graphic card Nvidia GeForce GTX 970 / AMD Radeon RX 480 or better
40 GB HDD
Windows 7/8/10 64-bit