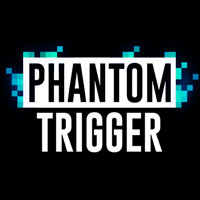 Phantom Trigger
A multi-genre mix advertised as "hardcore neon slasher" from BreadTeam and released by tinyBuild Games. In Phantom Trigger, the players control a character named Stan and explore locations filled with enemies to reach one of several endings.
RPG | hack'and'slash | roguelike | Isometric view | 2D | indie games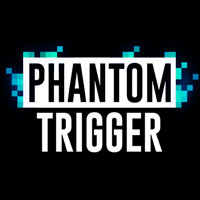 Phantom Trigger is a game made by BreadTeam studio for PC, XONE and etc. and called by its creators "hardcore neon slasher", with RPG features and some roguelike mechanics. This isometric title lets us play as Stan as he travels through various and crazy worlds filled with dangerous monsters. Game stands out with its complex battle system that involves unlocking new combinations of attacks and modifying equipment. We fight our way through many stages to reach one of a few endings. Phantom Trigger has been published by tinyBuild Games, a company known for its library of independent productions like Party Hard.
Plot
The story of Phantom Trigger for PC, XONE and etc. is mysterious and filled with understatements. Mad worlds filled with neon, crazy battles and hideous monsters turn out to be nothing more than creations of Stan's mind. He wakes up on the couch of a psychiatrist and isn't completely aware where and who he is. We must answer ourselves what is real and what is just imagination – not to mention who is Stan – by learning intricacies of a complex intrigue. An intrigue that leads to one of epilogues, depending on our actions during gameplay.
Game mechanics
Phantom Trigger is a surprising combination of many genres, with hack'n'slash gameplay in its core, resulting in dynamic, quick-paced and real time battles, during which character's statistics are as important as our manual skills. Then there are roguelike's randomly generates levels filled with monsters, though with some mandatory rooms that are important for the plot, and RPG elements – developing character's skills and abilities and modifying available weaponry. Developers also added simple puzzles, for example based on moving objects to unlock a path to another location.
Game uses isometric view to present the world. Our character can use various attacks and their combinations: from basic and low-damaging, through area of effect moves, up to using environmental objects. They key to victory is using as many of them as possible and smoothly changing between different kinds of weapons. We can also move quickly in a selected direction, which can be used both to close the distance between us and enemy and to avoid damage. Phantom Trigger lets us choose from a few difficulty levels, with the easiest making a=the hero take less damage and deal with enemies faster.
Technical aspects
PC, XONE and etc.'s Phantom Trigger has been given visuals stylized on 8-bit and 16-bit consoles' productions. Pixelated characters and music consisting of squeaks and smacks in .midi format quickly bring a feeling of nostalgia. The screen sparkles with colors and flashes generated by character's attacks. The game's style greatly resembles 2016's Hyper Light Drifter.
Similar games:
Age Rating
age requirements: everyone
System requirements
PC / Windows
Recommended: Intel Core i5 3.0 GHz, 4 GB RAM, graphic card 4 GB GeForce GTX 750 or better, 700 MB HDD, Windows 7
Minimum: Dual Core 2.0 GHz, 2 GB RAM, graphic card 1 GB GeForce GT 650M/Radeon R9 M375 or better, 700 MB HDD, Windows 7