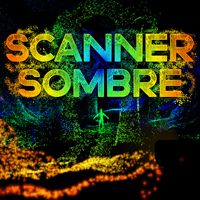 game language: English
game release date for PC:
26April2017
Scanner Sombre is an exploration game for PC and with features of horror and adventure genres. Its uniqueness comes out of its unusual visuals, as the world is presented as a collection of countless points of light, generated by a LIDAR scanning system.
This experimental project has been developed and published by Introversion Software studio, which is well known for its titles with unique visuals, like Darwinia and Defcon, as well as popular economy strategy Prison Architect. Scanner Sombre has been inspired by exploration games of others developers: Gone Home and Dear Esther.
Plot
Scanner Sombre's protagonist is a spelunker who tries to discover secrets of an ancient cave system. Equipped with the laser-imaging device LIDAR that lets him see object in utter darkness of the underground, he explores tight and damp tunnels, caves full of stalactites and ruins of ancient structures.
The game's story is mainly made from player's assumptions and observations, though from time to time protagonist will share his own insights about the labyrinth he explores and his private life. There are also unsettling errors and inaccuracies shown on the image shown by the scanner, which sometimes shows events that occurred a long, long time ago.
Game mechanics
Scanner Sombre is an exploration game with first-person view focused on traversing labyrinth of underground caves. Since everything is wrapped in utter darkness and the hero lacks typical source of light, the only way to see the environment and the game's selling point is LIDAR, a scanning set consisting of a handheld scanner and a helmet with a display.
The way LIDAR works is somewhat similar to how a radar functions, but with rays of light instead of radio waves: the handheld device sends laser, then receives and analyzes the light reflected from a surface. With that data, it puts a point in space where the ray met the obstacle. Hundreds of reflected and analyzed rays give enough points to give an image of surrounding walls and objects which can be seen through a system integrated with helmet. In short, players "draw" their environment using the mouse to light his surroundings. Additionally, each point is colored depending on how far they are: blue for distant objects, red – for close ones, and others for anything in-between. This helps at navigating through locations.
As they progress through the game, the players will receive new abilities. At first, they can only send things in front of them with beam of medium size. The denseness of it can be changed later – the spread mode reveals the entire space in front of the character, but takes quite a long time to draw all details. On the other hand, the focused mode sends a narrow beam that draws small parts of the environment quickly and in detail.
Technical aspects
The graphics of Scanner Sombre for PC are the game's mainstay and its most outstanding feature. The environment emerging from sheer darkness to be saved by the player as hundreds of colored dots is something truly innovative, and various errors and inaccuracies of a displayed image add to the creepy atmosphere of the game. Players can never be sure if what they see is really what surrounds them in the darkness.
The sound is sparse, but climatic. Dark, ambient sounds work well with those of environment: steps of the protagonist walking on the stone surface of a tunnel, splashes when crossing puddles and cracks of rotted planks during crossing through old bridges.
Similar games:
Age Rating
age requirements: everyone
System requirements
PC / Windows
Minimum: Intel Core i5-2500K 3.3 GHz/Phenom II X4 940 3.0 GHz, 4 GB RAM, graphic card 512 MB GeForce 8800 GT or better, 3 GB HDD, Windows 7/8/10 64-bit