Bayonetta Video Game Series
Video Games Encyclopedia by Gamepressure.com
Bayonetta 3
Action December 2022
Another entry in the hack'and'slash series from PlatinumGames studio. The eponymous witch returns once more to face the forces of good.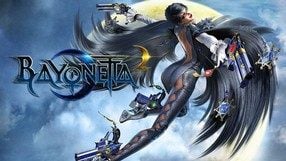 Bayonetta 2
Action 20 September 2014
Sequel to the dynamic fantasy slasher developed by Platinum Games studio led by Hideki Kamiya, the creator of the Devil May Cry series. In contrast to the original game that was released on every major seventh generation console, Bayonetta 2 is a WiiU exclusive. The game continues the story of a very attractive witch who has to fight the forces of good and defeat legions of enemies. The game features dynamic action and an interesting combat system. The protagonist is able to use various melee weapons and firearms. She is also able to use armaments left by fallen enemies. Being a witch, Bayonetta has a number special abilities at her disposal that allow her to summon demons and hell machines to do her dirty work. The sequel also features the characteristic elements of the first entry, including bullet-time, fancy bosses, and a large dose of humor.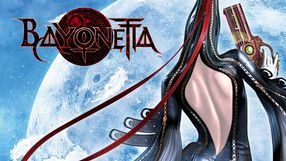 Bayonetta
Action 29 October 2009
A dynamic third-person perspective hack-n-slash action game developed by Japanese studio Platinum Games led by Hideki Kamiya. The main protagonist, Bayonetta, is a sexy witch who, 20 years prior to the events depicted in the game, woke up in a chest at the bottom of a lake. She has no memories of how she got there or what happened before. Forced to fight against forces of Heaven that constantly attack her, the protagonist gradually learns new facts about her past. The gameplay focuses on traveling through subsequent locations while eliminating enemies and very original bosses. During the game, the player uses a mix of handguns and melee weapons (including items taken from fallen enemies). By using the power of her hair, Bayonetta can also summon powerful demons and hellish torture machines that allow her to eliminate her enemies in a very effective way. Witch Time, a very useful ability that slows time, proves to be an alternative key to victory in most cases.