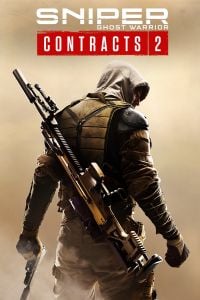 Sniper: Ghost Warrior Contracts 2
SGW Contracts 2
Sniper: Ghost Warrior Contracts 2 is another part of a series of first-person shooters developed by Polish company CI Games. The game allows us to play the role of the marksman.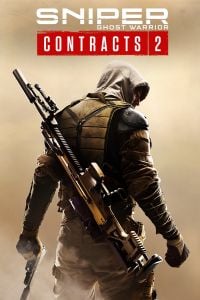 Sniper Ghost Warrior Contracts 2 is the second entry in the series by CI Games, in which we play a professional sniper, taking down targets from long distances. This time, the single player campaign takes us to the Middle East, where we will overthrow the criminal syndicate ruling it.
Plot
The action in SGW Contracts 2 takes place in the Middle East, more specifically along the borders of Lebanon and Syria. The area is described as lawless and it is not without reason that a dangerous criminal syndicate nested there. As a professional sniper-assassin, our goal is to take out key individuals in order to gradually weaken the organization and, over time, tear it down completely. Such a turn of events would resolve the mounting conflict, in which the syndicate is directly involved.
Mechanics
Sniper Ghost Warrior Contracts 2 includes main tasks that require getting rid of 20 contracts crucial for the mission, as well as side tasks, for which we will receive additional points and special rewards.The campaign takes place on five detailed and extensive maps, and each contract can be eliminated in several ways. Reconnaissance, risk assessment, and assuming the right strategy will be crucial. If necessary, we can repeat each of the missions to improve the performance and score. The game uses authentic and professional sniper equipment that allows landing spectacular shots, even from well over 1000 yards. The game utilizes these moments with slow-mo close-ups of the targets getting pierced with the bullet.
Game modes
The game is exclusively single-player.
Technical aspects
In the second instalment of SGW Contracts 2, the Warsaw-based studio focuses on greater realism and a refined visual layer.
System requirements
Minimum:
Intel Core i5-7600 3.5 GHz / AMD Ryzen 5 1600 3.2 GHz
8 GB RAM
graphic card 4 GB GeForce GTX 970 / Radeon RX 580 or better
20 GB HDD
Windows 8.1/10 64-bit
Recommended:
Intel Core i7-7700 3.6 GHz / AMD Ryzen 7 1700 3.0 GHz
16 GB RAM
graphic card 8 GB GeForce GTX 1070 / Radeon RX 5600 XT or better
20 GB HDD
Windows 8.1/10 64-bit