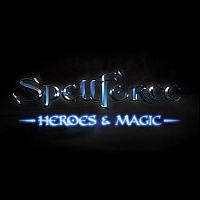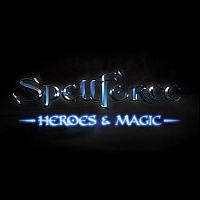 SpellForce: Heroes & Magic
Turn-based strategy that is a spin-off of the SpellForce cycle. At SpellForce: Heroes & Magic we enter the fantastic world of Eo, which we conquer with one of three races - dark elves, people or orcs.
SpellForce: Heroes & Magic is a turn-based strategy developed by HandyGames. This is a spin-off to the SpellForce series, which so far has only been available on PC.
Plot
In SpellForce: Heroes & Magic, the plot plays secondary role. The game takes players on a journey into the fantastic world of Eo and allows them to take control over three races - people, orcs, and dark elves. Apart from them, there are also six factions in the game (gargoyles, shadows, elves, dwarves, barbarians, and trolls), with whom one can establish more or less friendly relations. Players are tasked building a vast empire.
Mechanics
In SpellForce: Heroes & Magic the action is shown from the top-down perspective. The game takes place in turn-based mode, and players spend most of their time on a strategic map, on which they move heroses and their subordinate units, acquire raw materials, take over various buildings (like farms or mines), and fight against enemies they encounter. The combat takes place in arenas divided into hexagons. A single battle can be fought by up to forty-five types of units, such as infantry (e.g knights and archers), special soldiers (shamans, sorcerers), as well as siege machines. Each of them has an individual set of strengths and weaknesses, while some of them also have special abilities.
As players progress, both the hero they lead and the members of their army gain experience points, unlock next levels, and learn new skills. In addition, heroes and individual soldiers can be supplied with upgraded equipment. In the pursuit of further successes on the battlefield, one should not forget about the their kingdom, and thus - about the expansion of cities, the proper flow of raw materials, and the gradual expansion.
Game modes
SpellForce: Heroes & Magic consists of an adventure mode (comprising thirteen missions) and random skirmishes on procedurally generated maps.
Technical aspects
SpellForce: Heroes & Magic delivers decent-quality visuals with rich colors that evoke associations with the first installments of the PC series.
Game mode: single player
App size:
Expectations: / 10 based on 3 votes.
Age restrictions SpellForce: Heroes & Magic: 12+