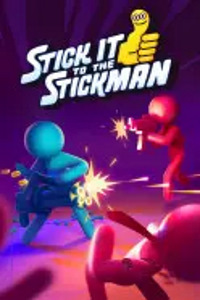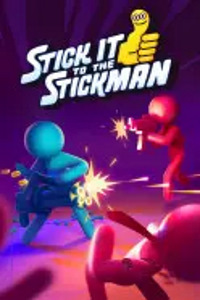 Stick It to the Stickman
PC
An action game made in 2.5D format, referring to the popular stick men. Stick It to the Stickman offers battle-packed gameplay, a humorous narrative and lets you play with an elaborate physics model.
Action | roguelike | beat 'em up | indie games | 2.5 D | side-scroll
Stick It to the Stickman

Release Date PC

2023
developer: Free Lives publisher: Devolver Digital Official website

game language: English
Stick It to the Stickman is an action platform game with roguelike elements, telling ridiculously about working in a generic corporation. It was developed by Free Lives studio, known for Broforce and The Expendabros.
Plot
The story of the game tells of a man who wants to climb to the top of the corporate hierarchy of America's worst company. On his way will stand other rank and file employees, as well as middle managers or bosses from the very top. The plot weaves a dystopian vision of the future of capitalism, but it's also filled with black humor - so some of the jokes might be better not repeated at the next team-building event.
Game mechanics
Stick It to the Stickman is a side-scroller with isometric view in some places. Levels resemble rooms in a typical office building - when we have a side view, we overcome them by walking up ladders spread everywhere, and when we see everything from above, we have to look for the right passages to the next rooms. The gameplay is practically entirely based on arcade combat with the enemies we encounter, the types of which we recognize by their color and size. During clashes we use a wide arsenal of moves, such as kicking in the crotch, shooting with staples or chainsaw attacks. The elaborate physics model offered by the game is also not insignificant: thanks to it, we are able to knock over opponents or even gather them into one pile using a forklift.
As we defeat more hordes of enemies, we unlock "business techniques." These are powerful skills or HR-certified weapons that allow us to dispose of opponents faster and more impressively. Among them we find a melee axe, a rifle or energy bullets.
We conduct our expansion in the company not only vertically, but also laterally. We can absorb individual subdivisions, thus getting rid of competition and unlocking new weapons, but also creating more enemies for ourselves and appointing more bosses.
Technical aspects
Stick It to the Stickman features minimalist but colorful graphics, while offering an advanced physics and human behavior model.
Game mode: single player
Age restrictions Stick It to the Stickman: 12+