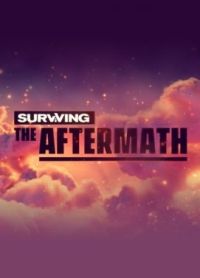 Surviving the Aftermath is a fantastic scientific economic strategy of the city builder genre. The production of Iceflake studio and Paradox Interactive is a sequel to the 2018 Surviving Mars release, where we were able to build the first self-sufficient Martian colony.
Mechanics
The action of the new title takes players from the Red Planet to Earth, which was devastated by the apocalyptic disaster. As you play Surviving the Aftermath, you'll find a procedurally generated map of six different biomes. The aim of the game is to construct and supervise a good functioning of a colony of people who survived a global disaster. Among the aspects that should be noted during the game were, among others, the security of the settlement and the management of resources.
Each of the environments available in the title is characterized by different conditions that affect the fun. In addition, the colony can be visited by natural disasters, the consequences of which the player has to face.
In Surviving the Aftermath the player is also given the opportunity to recruit specialists. These characters have unique abilities that help to manage the colony. In addition, specialists can go outside the city walls to perform research missions or to fight against local bandits.
Game modes
Surviving the Aftermath can only be played alone.
System requirements
PC / Windows
Recommended: Intel Core i5-3570K 3.4 GHz / AMD Ryzen 3 2200G 3.5 GHz, 8 GB RAM, graphic card 2 GB GeForce GTX 760 / Radeon R9 380 or better, Windows 10 64-bit
Minimum: Intel Core i5-2500K 3.3 GHz / AMD Phenom II X6 1090T 3.2 GHz, 4 GB RAM, graphic card 1.5 GB GeForce GTX 580 / 2 GB Radeon HD 7870 or better, Windows 7 SP1 64-bit