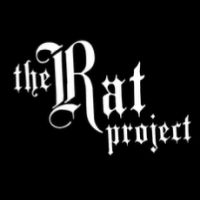 Magin: The Rat Project Stories
PC
The Rat Project
The Rat Project is a game that combines elements of RPG, adventure games and cards. An independent Polish studio of the same name, The Rat Project, is responsible for its creation. The title allows us to play the role of a mysterious boy looking for his mother.
Adventure | fantasy | RPG elements | card games | Polish | indie games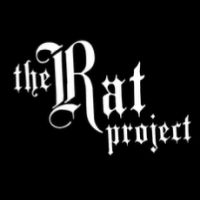 game language: English
game release date for PC:
2021
The Rat Project combines elements of such genres as RPG, adventure game, and card game. The title was created by an independent Polish studio, which took its name from this project - The Rat Project. In the game, you play as a mysterious boy who goes in search of his mother.
Plot
One day a young boy wakes up and realizes that his mother has disappeared, so he decides to go on an expedition and find her. However, he does not realize that he is not an ordinary child, and that there is hidden power in his body. A power that many would like to possess for themselves. It's up to us how his story ends.
Mechanics
The Rat Project combines the elements from RPG, adventure game, and a card game in which, as a boy, we go into a dark fantasy world.
The game is largely based on card game mechanics, thanks to the expansion of our deck we can develop our hero's skills and teach him useful moves. We can get new cards thanks to the progress of the story and buy them from merchants.
Adventure elements also play an important role in the gameplay. During our struggle, we have the opportunity to delve into the world of the game through small investigations, which will not only prove necessary for our mum's search, but will also deepen our knowledge of the lore of this fantasy world.
The game introduces the mechanics of emotions. It consists in the fact that the choices we make during the game form the character of our main hero. It depends on us who our hero will become, and where it will lead him.
Game modes
The Rat Project is a single player game.
Other information
The Rat Project boasts a dark comic book graphics that fits the production atmosphere perfectly.
In March 2020, a free demo was released to support the Kickstarter campaign.
The game was created as a fan venture and has evolved significantly since it was revealed to the world. During the production process, both the name of the development team (formerly Basement Studios) and the plot of the title itself have changed; the original protagonist of the story was a young man named Magin, who was supposed to commit a assassination on behalf of a mysterious employer, but the employer betrayed him.

Expectations: 9.0 / 10 calculated out of 33 players' votes.
System requirements
PC / Windows
Minimum: 2.0 Ghz, 2 GB RAM, graphic card 1Gb, 1 GB HDD, Windows XP/Vista/7/8/10