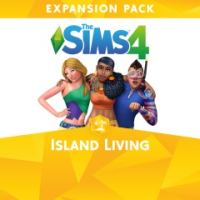 The Sims 4: Island Living
Another expansion to the extremely popular game The Sims 4, which allows us to live on a tropical island and enjoy its many attractions. Add-on traditionally offers a lot of new outfits, items and activities.
This is The Sims 4 expansion pack.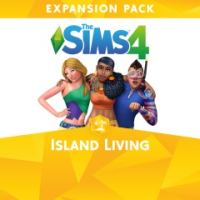 The Sims 4: Island Living is another big expansion for the extremely popular and unique life simulator The Sims 4, which debuted on the market in 2014. The developer of the add-on is, as usual, the American company Electronic Arts.
Mechanics
The Sims 4: Island Living allows our Sims to live in the sunny Sulani Island, offering several new building plots, locations and lots of one-of-a-kind activities. The creators of the game were inspired by the Polynesian culture, which was reflected in the architecture, nature and culture of this tropical paradise. Our guests will enjoy the benefits of sandy beaches and clean ocean. Sims can not only lazily sunbathe on the shore or make sand castles, but also play with dolphins, fish, swim and dive in the open sea, or rush forward on a jet ski. In their free time they will get to know the local culture and friendly natives by taking part in traditional festivals and barbecues or drinking together a cup of local drink called kava.
When our Sims run out of money, they can try to earn a living as an angler, lifeguard or swimming instructor. The authors have also prepared a new career as an ecologist, dealing with the protection of the flora and fauna of Sulani and cleaning beaches and forests of rubbish left by tourists. In addition, new tropical outfits, clothing accessories and hairstyles await the fans. With new building materials and furniture, we will build a colourful island villa with direct access to the sea. A big attraction is also the ability to create a mermaid with magical abilities. In the editor we will choose e.g. the shape of its fins and the colour of the scales.
System requirements
PC / Windows
Recommended: Intel Core i5 2.33 GHz, 4 GB RAM, graphic card 1 GB GeForce GTX 650 or better, Windows 7/8/8.1/10 64-bit
Minimum: Intel Core 2 Duo 1.8 GHz, 4 GB RAM, graphic card 128 MB GeForce 6600 / Radeon X1300 or better, Windows 7/8/8.1/10 64-bit