News
video games
23 June 2019, 20:55
New Expansion for The Sims 4 Offers Another Method of Killing Sims
Released two days ago, the new expansion to The Sims 4, entitled Island Living offers, beyond various holiday activities, the possibility of being eaten alive by a shark.
For the uninitiated, The Sims series may look like an innocent, sometimes stupid simulation of life, but anyone who has spent a little more time with it knows that in reality it is a tool to fulfill sadistic fantasies about murdering innocent people in the most imaginative ways - from removing pool ladders, to forcing the Sims to play in bed until they are tired. The game's developer, EA Maxis, is apparently well aware of this, because in the latest expansion to the fourth installment, entitled Island Living, the game introduced another way to send our proteges to the other side.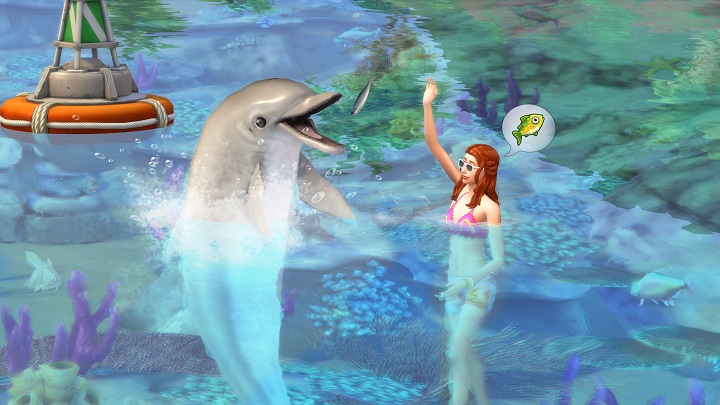 Dolphins are not the only animals with which we can swim in the latest expansion to The Sims 4.
This time we need only a piece of the open sea and a little patience. As streamer HollieB discovered to her surprise, when our Sim sails away from the shore, they can see a single fin in the distance - and then be pulled into the water, desperately struggling to escape. There are chances of being rescued by one of the sirens living in nearby waters, but with this particular video, the shark was definitely too fast. So we can guess that soon groups of players will decide to provide their Sims with a close encounter with the marine fauna of the tropical island. Unfortunately, we do not know whether the presence of a murderous shark is connected with any other attractions - a hunt worthy of the original Jaws would be something! - but it's good to see that developers don't cut themselves off from their truly psychopathic roots.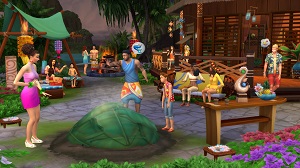 Released on June 21 on PC (console owners will wait until July 16), the expansion also provides many attractions for people without sadistic inclinations. In Island Living, Sims can sunbathe, build sand castles, swim with dolphins, get to know the local culture, based on Polynesia, fish, swim on a jet-ski or sailboat... not to mention the possibility of making a career as a diver or an ecologist. Another interesting feature is the option to turn your Sim into a siren with a fully personalized tail. So you don't have to throw Sims to sharks to have fun in the new expansion... although let's not fool ourselves, this series wouldn't exist without more creative ways to get rid of unfortunate avatars.