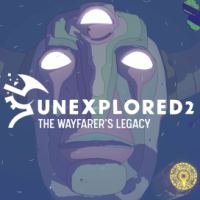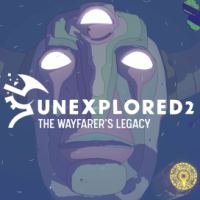 Unexplored 2: The Wayfarer's Legacy
Continuation of the warmly welcomed roguelike. In Unexplored 2: The Wayfarer's Legacy, we enter a procedurally generated land and try to destroy mysterious Staff of Yendor on our way through a variety of adventures.
RPG | fantasy | roguelike | Isometric view | crowdfunding | indie games | action RPG
Unexplored 2: The Wayfarer's Legacy is a continuation of Unexplored - a roguelike game released in 2017. The game was developed by the authors of the original, i.e. Ludomotion studio, and published by Big Sugar.
Plot
Unexplored 2: The Wayfarer's Legacy takes players to the fantasy world known from the predecessor. This time players leave the Dungeon of Doom and go to the surface to destroy mysterious Staff of Yendor. It won't be easy, as the dark forces are gradually taking control of the whole land.
Mechanics
In Unexplored 2: The Wayfarer's Legacy, the action is shown from the top-down perspective. During the game, players travel through a vast world that is designed to look alive. It consists of dense forests, picturesque valleys, mountain peaks, and claustrophobic basements. In each of these places there are dangers in the form of hostile people and aggressive beasts. Combined with the fact that permadeath mechanics have been implemented in this production, it makes it necessary to prepare for each expedition. However, as players progress, the combat potential of their character grows, and with better equipment they can face increasing threats over time.
The game world is generated procedurally, so after each start of the adventure one can see its different "incarnation". On the other hand, there is nothing to prevent the protagonist from continuing to play in the land visited previously after his death. However, such solution brings with it both numerous advantages and disadvantages. While this allows players to know at the very beginning of a new adventure which places to go and which ones to avoid, and where to find useful weapons, they have to face the consequences of their actions. For example, if they do not help inhabitants of a village that is plagued by a pack of hungry wolves, this village may fall into a complete ruin, and players are going to deprive themselves of the possibility of trade with inhabitants of this village, who escaped in panic or were eaten by aggressive animals.
Technical aspects
Unexplored 2: The Wayfarer's Legacy has colourful, cartoon-style visuals that give players the impression of looking at moving images. The visual layer is complemented by a ear-catching soundtrack adjusted to the events on the screen.
Game mode: single player
Expectations: 6.7 / 10 based on 42 votes.
Age restrictions Unexplored 2: The Wayfarer's Legacy: 12+
Unexplored 2: The Wayfarer's Legacy System requirements
Minimum:
Intel Core i5
8 GB RAM
graphic card 4 GB GeForce GTX 970 or better
Windows 10