News
video games
28 November 2023, 07:41
15-minute Presentation of Dragon's Dogma 2 Approches; New Gameplay Expected [Update: Release Date]
A new presentation of the highly anticipated RPG Dragon's Dogma 2 has been announced. During the broadcast, we will see fresh gameplay and possibly learn the release date.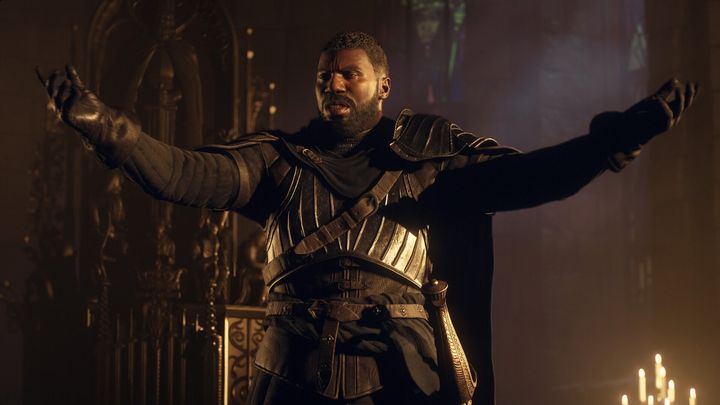 Update 2
It appears that someone at Capcom prematurely updated the game's card on Steam and added the release date - March 22, 2024, as reported by the leak cited below.
Update 1 (November 17)
Idle Sloth, X/Twitter insider associated with the game industry, noted that Dragon's Dogma 2 has received the PEGI 18 rating, and additionally - probably by accident - the game's release date was revealed.
According to the European age rating organization the RPG from Capcom will be released on March 22, 2024.
Original News
New details on highly anticipated RPG Dragon's Dogma 2 from Capcom are to be revealed soon. The developers have announced on X/Twitter that on November 28 at 1:00 a.m. PST time a 15-minute live broadcast will begin, during which new gameplay from the game will be presented.
Discussiion about the new gameplay from Dragons Dogma 2 will be handled by the game's director Hideaki Itsuno and its producer Yoshiaki Hirabayashi.
The upcoming RPG from Capcom, which combines elements of such games as Dark Souls, Shadow of The Colossus or The Elder Scrolls, was announced in June 2022. It was revealed at the time that the title is being developed on the RE Engine - known from the latest installments of Resident Evil.
We had to wait a full year for the first details. Only in June, during the PlayStation Showcase the first trailer was presented, while in September we saw a 9-minute gameplay.
It introduced the "vocations," equivalent to classic character classes, companions called "pawns" and boss battles - a distinctive aspect of the 2021 original. Interestingly, the developers announced that Dragon's Dogma 2 will offer as much as four times the size of the world than the prequel.
Dragon's Dogma 2 is heading to PS5, Xbox Series X/S and PC. Unfortunately, the release date is still unknown. Perhaps we will learn it during the November show.