News
video games
09 March 2022, 17:25
AC Valhalla: Dawn of Ragnarok Reviews - More of the Same With Extras
The first reviews of Assassin's Creed Valhalla: Dawn of Ragnarok have appeared. The expansion is getting mostly positive reviews and perhaps it will become the best addition to Valhalla.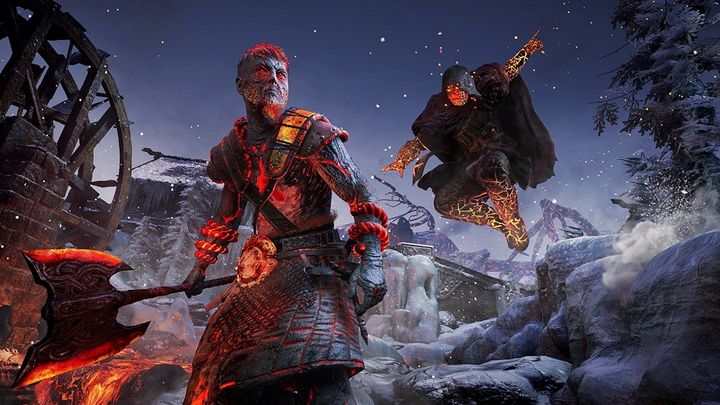 Tomorrow will mark the release of the Assassin's Creed: Valhalla - Dawn of Ragnarok DLC. This is the third major expansion for Ubisoft's game. The reception of the expansion is generally positive, although there is no shortage of critics talking about having too seen too much of Nordic landscapes. At this point, the average rating of the PC version on Metacritic is 79% (based on four reviews).
Dawn of Ragnarok - Selected Reviews
GamingTrend - 8.5/10 (PC)
Multiplayer.it - 78/100 (PC)
Gamersky - 76/100 (PC)
Wccftech - 7.5/100 (PC)
God is a Geek - 9/10 (PS5)
IGN - 6/10 (PS5)
A proven formula
Dawn of Ragnarok builds a reputation of a solid expansion, which introduces a few refreshing, interesting mechanics and plenty of new content. However, it does not significantly change how the gameplay looks in comparison with the basic version of Valhalla. The expansion recreates the magic of the main game, offering exploration of large areas and new abilities.
Dawn of Ragnarok is first and foremost a powerful dose of Norse mythology, which will certainly appeal to fans of these vibes. It will also undoubtedly appeal to players who enjoyed the previous DLCs, namely Siege of Paris and Wrath of the Druids.
More of the same
A common theme in the reviews is having see too much of Nordic realities, which have been exploited in games for some time now. Some also point to the fantasy elements in Dawn of Ragnarok as something that doesn't fit in with the Assassin's Creed franchise.
At the very end I leave you with a 17-minute video showing gameplay in Assassin's Creed Valhalla: Dawn of Ragnarok.