News
video games
06 February 2023, 11:35
Assassin's Creed Valhalla Won Grammy; Announcer Struggles With Title
Assassin's Creed: Valhalla - Dawn of Ragnarok has won the first-ever Grammy Award for Best Video Game Music. A funny incident took place during the gala.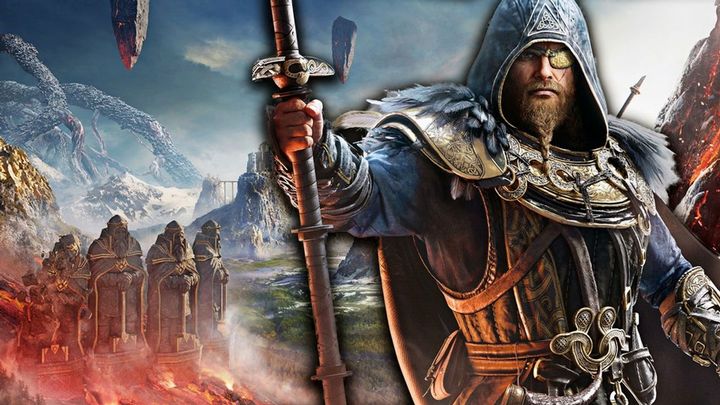 The Grammy gala was held yesterday, where awards were given for the best music productions. In the video game music category, the soundtrack from the Assassin's Creed: Valhalla - Dawn of Ragnarok DLC has won, whose composer is Stephanie Economou. During the reveal of the winner in this category, a funny situation occurred - the presenter had apparent problems with pronouncing the name of the game.
It is worth mentioning that the awards in this category were given for the first time. Previously, video games were nominated for Grammy awards, and the iconic song Baba Yetu from Sid Meier's Civilization IV even won a statuette in 2011, but until now game music has competed with other media in various categories. Only now have video games got their own category.
In addition to Stephanie Economou, the nominees for the Grammy Award for best video game music were:
It is worth mentioning that the music for the basic version of Assassin's Creed: Valhalla was composed by Jasper Kyd. Stephanie Economou was responsible for the soundtracks of the Siege of Paris and Dawn of Ragnarok DLCs.
For the composer, these DLCs were her debut in the game industry. Previously, she created music for TV shows (including, Jupiter's Legacy) and helped produce soundtracks for such films as Mulan, The Meg, The Equalizer 2 or The Martian.
Recall that Dawn of Ragnarok is the third and final expansion for Assassin's Creed: Valhalla. The DLC was released last May on PC, Xbox One, PlayStation 4, Xbox Series S, Xbox Series X and PlayStation 5.