News
video games
06 September 2023, 01:13
author: Zuzanna Domeradzka
Alone in the Dark Delayed; Vacates Premiere-packed October
Alone in the Dark, a reboot of the well-known horror game series will not debut in October after all. The game's release has been postponed until next year.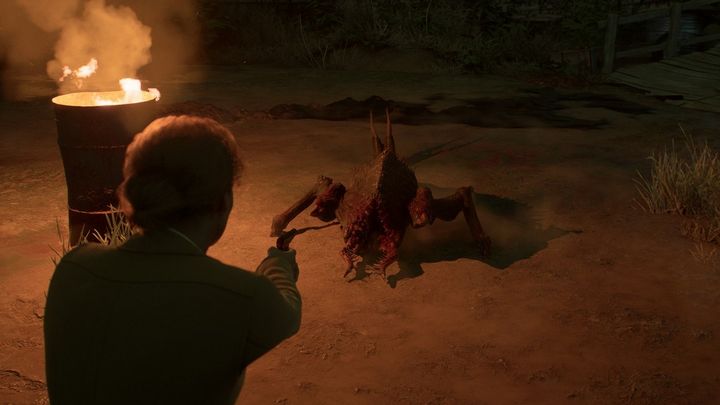 Source: store.steampowered.com
i
Alone in the Dark was scheduled to debut in just over a month, on October 25. The premiere of this reboot of the popular series of horror games, however, has been delayed by several months, so the game will not be available during the Halloween season. The new release date for Alone in the Dark is January 16, 2024.
As the developers themselves point out, the launch is delayed due to the fact that a number of other big games are scheduled to come out in October, such as Assassin's Creed: Mirage, Forza Motorsport or Marvel's Spider-Man 2.
"Imagine walking around a dimly lit house in the middle of the night, where quiet whispers and unidentified sounds make you shiver. Now imagine the same disturbing situation, but in the company of a group of, say, 28 people. The fear factor decreases, doesn't it?
(...) This prolonged waiting has a dual purpose: not only will it enable us to meticulously polish the game experience, but also to ensure that we can fully immerse ourselves in October's remarkable launches without having to divide our attention..."
The game's biggest rival, however, would be Alan Wake 2, a survival horror game developed by Remedy Entertainment. So if it were not for Alone in the Dark's delay, these two big action-adventure games with a focus on horror would have been released just two days apart.
Alone in the Dark differs significantly from the original released in 1992 (if only in perspective). In the reboot, we will be able to play as either Emily Hartwood, whose father has disappeared under mysterious circumstances, or detective Edward Carnby, who helps her unravel the mystery. The game will thus offer two divergent scenarios.
Recall that Alone in the Dark will come out on PS5, Xbox Series X/S and PCs.