News
video games
15 September 2023, 15:03
Weeks After Immortals of Aveum's Launch Studio Laid Off Nearly Half of Its Staff
Ascendant is another studio that has been forced to downsize. This happened less than a month after the release of the magic shooter Immortals of Aveum.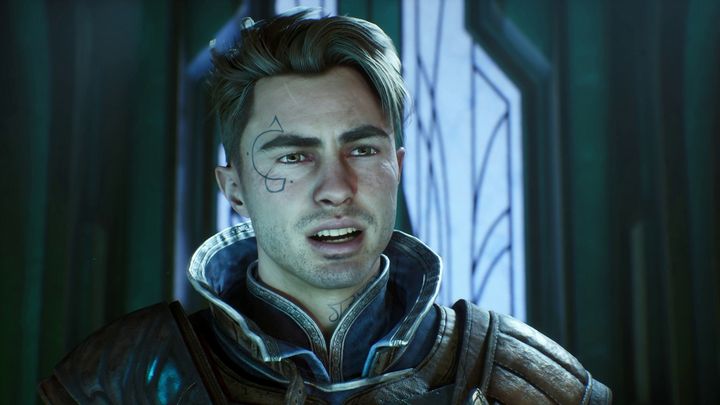 The CEO of Ascendant Studios, Bret Robbins, informed via X/Twitter that the company has decided to lay off as many as 45% of its employees (it is estimated that the studio employed between 80 and 100 people). The downsizing came just weeks after the release of Immortals of Aveum.
The company assures that it will make every effort to ensure that the laid-off employees find employment elsewhere.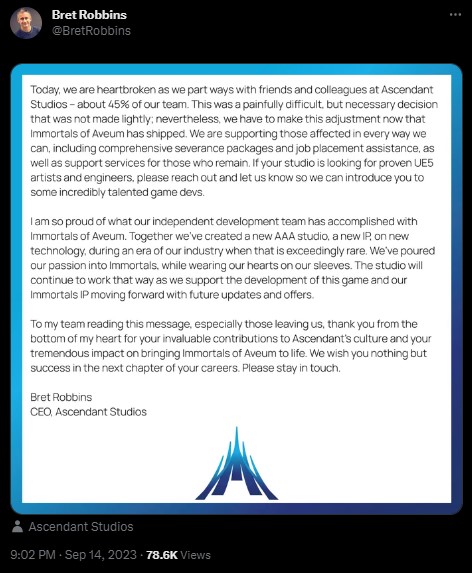 Source: X/Twitter, @BretRobbins.
Admittedly, Ascendant's director didn't explicitly say what the reason for the layoffs was, but there's no doubt that the low popularity of Immortals of Aveum is responsible. The AAA game - hyped up at one time - was supposed to be the jewel in the developers' crown. Unfortunately, at the peak moment, just after the release, Immortals of Aveum was played by only 800 people at a time (via SteamDB). Currently, the game is recording around 70 players in peak.
Interestingly, the game received quite a positive reception from the media and players. On Metacritic the average rating ranges from 65 (PC version) to 75 (Xbox Series X/S). In turn, on Steam Immortals of Aveum enjoys "mostly positive" reviews, and this despite very high system requirements.
Recall that a similar situation, although not so drastic, took place after the release of Forspoken. The action adventure game, which was to be the first hit of 2023, turned out to be a dud, which consequently led to the dissolution of the devteam, Luminous Productions, and its absorption by parent company Square Enix.