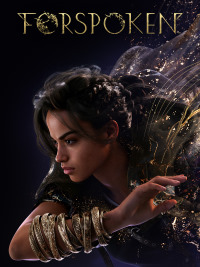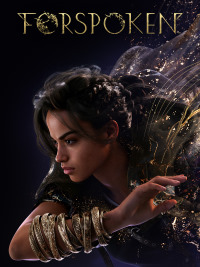 Forspoken
Project Athia
Forspoken (originally known as Project Athia) is a TPP action adventure game, in which players find themselves in a fantastic world. The game was developed by Japanese studio Luminous Productions (made up of people responsible for Final Fantasy XV) and released by Square Enix.
Action | TPP | fantasy | sandbox | RPG elements | action adventure | Find Your Next Game
Forspoken, originally known under the working title Project Athia, is an open-world action adventure game with RPG elements. It was developed by Luminous Productions, a subsidiary of Square Enix, also responsible for Final Fantasy XV.
Plot
Forspoken is set in the fantasy land of Athia. This once-beautiful place used to flourish under rulers known as Tantas. One day, however, it was pushed to the brink of ruin by a plague known as The Break, which turned animals into bloodthirsty beasts and humans into monsters. To make matters worse, the Tantas suddenly turned into oppressive, hostile and hateful dictators.
The main character of the game is Alfre "Frey" Holland - a young woman from modern New York thrown into this world under mysterious circumstances. She quickly discovers herself to be immune to the plague, while the sentient (and talkative) bracelet around her arm grants her magical powers. Just as quickly, she learns she is not welcome by Athia's rulers. Nonetheless, in order to find answers and a way home, she must deal with the plague and free Athia from the Tantas' oppression.
It is worth noting that the game's story was overseen by, among others, Gary Whitta (Rogue One: A Star Wars Story) and Amy Hennig (formerly part of Naughty Dog). The main protagonist is played by actress Ella Balinska.
Mechanics
The gameplay in Forspoken is shown from a third-person perspective (TPP). The game features a vast open world, which we can freely explore. Among the locations available, there are deserts, canyons, picturesque meadows and the bustling city of Cipal. Frey can traverse Athia with a skillset described by the developers as "magic parkour". Using her bracelet's supernatural powers she can run at breakneck speed, jump to enormous heights, near-instantly climb walls and obstacles, as well as shrug off any fall damage.
Combat is just as dynamic, requiring dexterity and good reflexes. The player must skillfully switch between elemental magical attacks, including single-target and area spells, as well as spells which let Frey keep enemies far away or eliminate them in melee. Due to the wide range of available options, it's easy to customize the protagonist to one's individual playstyle. Throughout the game you'll encounter a variety of opponents, the bulk of which consists of monsters inhabiting Athia. There are also plenty of bosses to face, the most powerful of which being the Tantas. Each represents a (distorted) virtue; Tanta Sila is the Tanta of Strength, while Tanta Prav is the Tanta of Justice.
Progressing through the game lets us develop Frey in various ways. Acquired mana can be spent on new skills, equipping cloaks and necklaces increases her stats (health, stamina, defense), while acquiring new patterns for her nails unlocks special abilities and various buffs.
Technical aspects
Forspoken takes full advantage of Luminous Engine's potential. The game's outdoor settings, as well as well-animated and detailed character models are all very impressive. Ella Balinska isn't the only star participating in the project. Tanta Prav is portrayed by Pollyanna McIntosh, known from The Walking Dead and other productions, while Tanta Sila is portrayed by Janina Gavankar.
Last updated on 20 January 2023
Game mode: single player
User score: 2,6 / 10 based on 201 votes.
Pre-release expectations: 5.8 / 10 based on 200 votes.
PEGI rating Forspoken
Forspoken System requirements
Minimum:
(30 fps / 720p) Intel Core i7-3770 3.4 GHz / AMD Ryzen 5 1600 3.2 GHz
16 GB RAM
graphic card 6 GB GeForce GTX 1060 / 8 GB Radeon RX 5500 XT or better
150 GB HDD
Windows 10/11 64-bit
Recommended:
(30 fps / 1440p) Intel Core i7-8700K 3.7 GHz / AMD Ryzen 5 3600 3.7 GHz
24 GB RAM
graphic card 8 GB GeForce RTX 3070 / 12 GB Radeon RX 6700 XT or better
150 GB SSD
Windows 10/11 64-bit
Ultra:
(60 fps / 4K) Intel Core i7-12700K 3.6 GHz / AMD Ryzen 7 5800X 3.8 GHz
32 GB RAM
graphic card 16 GB GeForce RTX 4080 / Radeon RX 6800 XT or better
150 GB SSD
Windows 10/11 64-bit