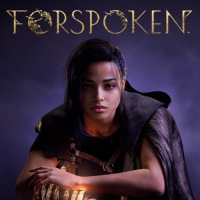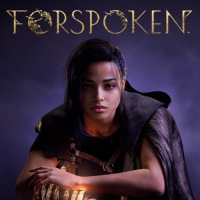 Forspoken
Project Athia
Forspoken (originally known as Project Athia) is a TPP action adventure game, in which players find themselves in a fantastic world. The game was developed by Japanese studio Luminous Productions (made up of people responsible for Final Fantasy XV) and released by Square Enix.
Action | TPP | fantasy | sandbox | RPG elements | action adventure | Find Your Next Game
Forspoken (originally known under the working name Project Athia) is an action adventure game that takes players to a fantastic world, full of strange powers and monsters. The development of this game is the responsibility of the developers from Luminous Productions studio - the team in which you can find the creators of jRPG Final Fantasy XV. The publisher is Square Enix.
Plot
The main character of Forspoken is Frey Holland - a woman who tries to survive in a dangerous world combining supernatural elements with things typical for our reality.
Mechanics
In Forspoken we observe the action from third person perspective. The game focuses on exploring locations and fighting with various enemies (e.g. dragons). It is worth noting that the character we control moves really fast and in three dimensions (e.g. can run on the walls and jump / glide on short distances).
In battles we use various special abilities and spells - it's about offensive magic, defensive shield or locking enemies in stone. As we progress in the game, our heroine learns new skills. Learning the storyline also plays an important role.
Game modes
Forspoken can only be played solo. The core of the gameplay is the story campaign.
Technical aspects
Forspoken features spectacular 3D graphics that showcase the power of the PlayStation 5 console.
Game mode: single player
Expectations: 7.1 / 10 based on 155 votes.
Age restrictions Forspoken: 16+