News
video games
22 August 2023, 19:21
Magic FPS Immortals of Aveum Divided Reviewers
We lived to see the release of Immortals of Aveum, a fantasy shooter from veterans of the Call of Duty series. The game has polarized the reviewers.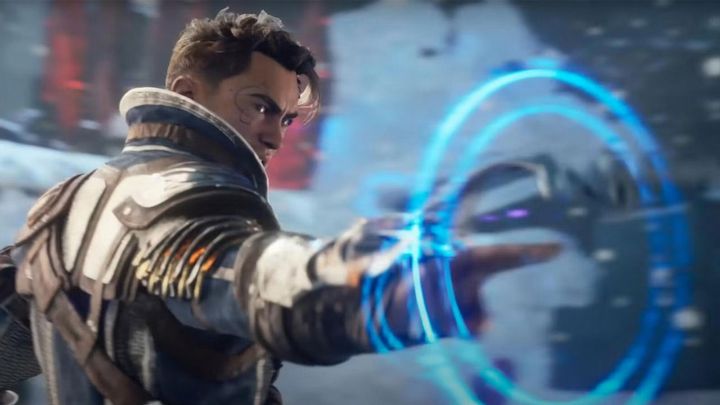 Immortals of Aveum, a first-person military fantasy action game, developed by the veterans of Call of Duty (including Bret Robbins, who was the creative director of CoD: Modern Warfare 3, CoD: Advanced Warfare and CoD: WWII), has launched.
The game was released on PC, Xbox Series S, Xbox Series X and PlayStation 5.
The standard PC edition can be purchased on Steam, EA App and Epic Games Store. Console versions are available on the PlayStation Store and Microsoft Store.
EA Play subscribers can expect a 10% discount. The game is also included in the EA Play Pro subscription.
In addition to the standard edition, a Deluxe Edition is also available, which offers the so-called Ancient Relics Aveum Pack. It includes nine artifacts that make the game easier. For example - the Ring of Rasharn increases the damage from spells of all three colors of magic, and the Wrath of Triarch enhances the damage of critical hits.
A large swath of reviews
A number of reviews of the game have appeared on the web. On Opencritic Immortals of Aveum has an average rating of 72%. Below we cite sample ratings:
CGMagazine - 9/10
XboxEra - 8.8/10
GamingTrend - 85/100
COGconnected - 85/100
GamePro - 80/100
IGN - 8.0/10
Game Informer - 8/10
TheSixthAxis - 7/10
Shacknews - 7/10
Wccftech - 6.5/10
VG247 - 6/10
GamesRadar - 3/5
Eurogamer - 2/5
Metro GameCentral - 5/10
GameSpot - 5/10
As you can see, the spread of ratings is large and it's hard to talk about any consensus. Most reviewers praise the combat system and graphics. However, some editors complain that skirmishes become repetitive after a while. The storyline also receives mixed reviews - some liked it, especially the cinematic nature of its presentation and the surprisingly successful humor, while others criticize the script for clichéd solutions. Quite often the opinion is also repeated that the controls have some issues.
On Steam the game has only a few dozen reviews so far, and also here the users are divided, as 51% of them praise the title, which is categorized as a "mixed" reception.
Finally, it is worth mentioning the game's system requirements. You can find them below - they apply with the scaling option enabled, set to "quality" by default, which is supposed to maximize the number of fps.
Immortals of Aveum - minimum requirements for PC (1080p and 60 fps on low settings)
Processor: Intel Core i7-9700 / AMD Ryzen 7 3700X
Graphics card: Nvidia GeForce RTX 2080 Super / Radeon RX 5700 XT with 8 GB of VRAM.
RAM: 16 GB
Disk space: 70 GB (SSD recommended)
DirectX: Version 12
Operating system: Windows 10 64-bit (Windows 11 recommended for Intel 12th and 13th generation processors)
Immortals of Aveum - recommended requirements for PC (1440p and 60 fps at medium settings)
Processor: Intel Core i7-12700K / AMD Ryzen 7 5700X
Graphics card: Nvidia GeForce RTX 3080 Ti with 12 GB of VRAM / AMD Radeon RX 6800 XT with 16 GB of VRAM
RAM: 16 GB
Disk space: 70 GB (SSD recommended)
DirectX: Version 12
Operating system: Windows 10 64-bit (Windows 11 recommended for Intel 12th and 13th generation processors)
Immortals of Aveum - recommended requirements for PC (4K and 60 fps at high settings)
Processor: Intel Core i7-12700K / AMD Ryzen 7 5700X
Graphics card: Nvidia GeForce RTX 4080 with 16 GB of VRAM / AMD Radeon RX 7900 XT with 20 GB of VRAM.
RAM: 16 GB
Disk space: 70 GB (SSD recommended)
DirectX: Version 12
Operating system: Windows 10 64-bit (Windows 11 recommended for Intel 12th and 13th generation processors)
Immortals of Aveum - recommended requirements for PC (4K and 120 fps at "ultra" settings)
Processor: Intel Core i9-13900KS / AMD Ryzen 9 7950X3D
Graphics card: Nvidia GeForce RTX 4090 / AMD Radeon RX 7900 XTX with 24GB of VRAM.
RAM: 16 GB
Disk space: 70 GB (SSD recommended)
DirectX: Version 12
Operating system: Windows 10 64-bit (Windows 11 recommended for Intel 12th and 13th generation processors)