News
special offers
20 May 2022, 17:47
We Know When Assassin's Creed Origins Will Hit Game Pass
We know when Assassin's Creed: Origins will hit the PC/Xbox Game Pass service. But first, the subscription will include For Honor: Marching Fire Edition on PC.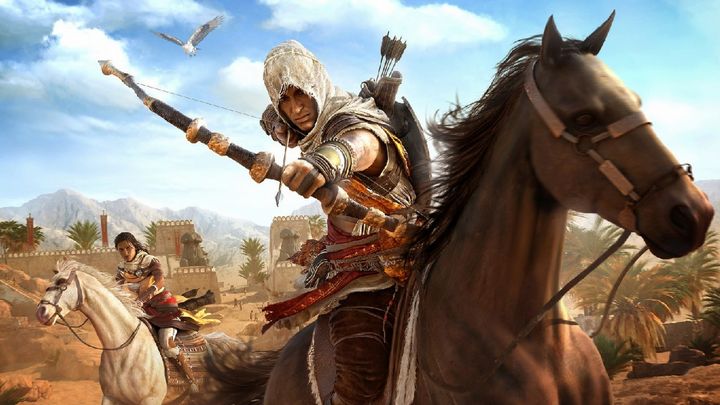 When revealing the titles that will be coming to the PC/Xbox Game Pass service a month ago, Microsoft revealed that more Ubisoft games are coming soon, including Assassin's Creed: Origins. No specific date was given at the time, but today True Achievements has revealed - based on data from the Xbox Game Pass console app - that we'll be able to go to virtual Egypt on June 7.
Before that, however, subscribers of the PC variant of the subscription - as well as Xbox Game Pass Ultimate - will be able to play For Honor: Marching Fire Edition (base game without the Marching Fire has been available for some time on consoles and in the cloud; it is possible that the expansion will also be available there). In addition, the consoles will also see Shadowrun, the trilogy of warmly received turn-based RPGs.
All three items - along with their platforms and dates - can be found below. If you would like to find out more about Game Pass offer for the second half of MayI refer you to this news.
As a reminder I would like to add that AC: Origins will probably receive an update adding 60 frames per second on PS5 and XSX/S in the following days.
Game Pass for June 2022