News
video games
31 March 2023, 22:38
With Spear and Shotgun - New Details From Avatar: Frontiers of Pandora
New information on Avatar: Frontiers of Pandora has surfaced online. They present, among other things, the plot and types of weapons available. Ubisoft was quick to respond to the leak, which speaks to its veracity.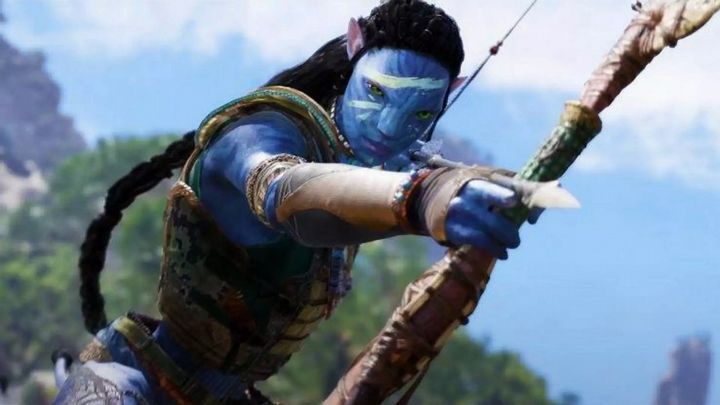 Internet user by the handle ScriptLeaksR6, who on several occasions published unofficial information about various games from Ubisoft, shared a handful of new news on Avatar: Frontiers of Pandora on Twitter. His posts were removed "at the request of the copyright owner" (Ubisoft), but Insider-Gaming.com reached them first.
The content most likely came from a press release containing excerpts of the description from the game's product cards for stores. They showed that:
we will take on the role of an unnamed protagonist (male or female), who is aNa'vi child - abducted and then trained by the people of the RDA to serve as a weapon in the conquest of Pandora;
like in James Cameron's 2009 film, however, the protagonist is to ally himself with his race and protect the planet;
to do so, the character will use innate strength and agility, as well as the equipment, weapons and skills acquires during the adventure (items can be upgraded);
in the game it will be possible to use various types of weapons - from traditional Na'vi weapons (bows, spears, etc.) to the destructive human arsenal (assault rifles, shotguns, etc.);
It is possible to fight both on the ground and from the back of a banshee - a dragon-like winged creature, thanks to which we can also travel long distances on the Western Frontier. This is a dangerous continent, unrepresented in the universe so far, which is the setting of the game.
Ubisoft's quick response may speak to the veracity of the above reports. However, the leak did not reveal the information we are most waiting for, namely the release date of Avatar: Frontiers of Pandora. According to the contents of one of the company's financial reports from last year, the game is expected to be released in fiscal year 2023/24 - that is, between April 1, 2023 and March 31, 2024. The title is headed for PC, PS5 and XSX/S.