News
video games
11 May 2023, 15:22
Battlefield Will Return as 'Platform for Decades,' EA CEO Says
The new Battlefield is supposed to be a reboot of the series - a platform designed to last for decades. Such (and other) promises were made by Andrew Wilson, CEO of EA.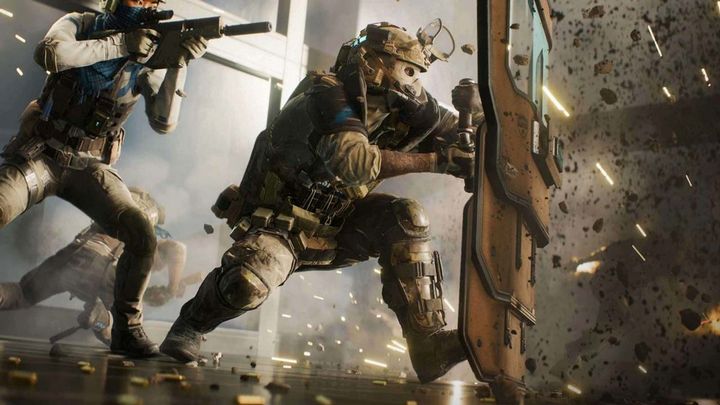 In a recent investor call, Electronic Arts CEO Andrew Wilson presented a string of promises for Battlefield, including the latest, as yet unannounced installment.
New Battlefield, new promises
Report from the conversation between Andrew Wilson and investors reveals that EA chief has repeatedly mentioned the Battlefield series - admitted to the failure that was Battlefield 2042 at launch, and also revealed a secret about the latest installment.
"We have put together an extraordinary team of creative leaders. I have great confidence in this team and the progress they are making towards the future of Battlefield," says Andrew Wilson
Wilson admitted that he could not yet give a date for the game's reveal, but noted that the latest Battlefield is "firmly rooted in the company's first pillar of strategy."
Is Battlelog making a comeback?
Another interesting statement was made in the conversation, which can be interpreted as the return of Battlelog (or something along those lines), which is a meta-gaming platform for viewing statistics or switching between games.
"We are not just creating a game. We are building content as a platform to drive live services for decades to come," Wilson explains
Live service, unfortunately, may also have other meanings, such as the implementation of a single, large subscription for future Battlefield games. Wilson mentioned in the interview that the company has "the capability of bringing back Battlefield in a completely new version" (via: GameSpot). Considering that BF V and 2042 already had a season pass (so something along the lines of a subscription), this type of solution would be at odds with an attempt to "bring back Battlefield" to its former form (or the roots of the series).
There is still a long way to go for Battlefield
The last two installments of Battlefield, namely V and 2042, were - to put it mildly - avant-garde, not to say mediocre. Many factors failed - the gameplay was simplified for the mass audience (making it shallow), radical decisions were introduced (no classes, no scoreboard) or a controversial business model was added (the aforementioned season pass). It's no wonder that fans today, years later, would rather remember BF3 or BF4. Time will tell what the latest installment will look like.