News
guides
18 September 2023, 19:19
Can You Play Payday 3 Solo? Problems with Matchmaking Explained
Do you want to play Payday 3 solo in single player mode and have problems with matchmaking? Read our article to learn more.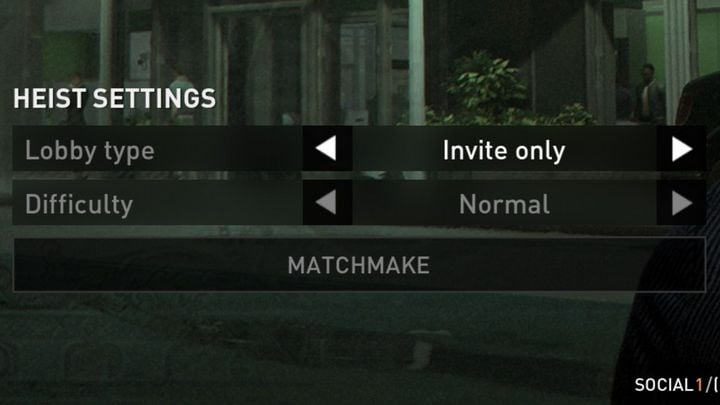 Source: Payday 3, developer: Starbreeze Studios
i
PayDay 3 is a highly anticipated addition to a beloved shooter franchise, eagerly awaited by its fan base. In this game, you step into the shoes of a professional robber whose objective is to execute flawless heists. Naturally, teamwork is important. You can team up with a crew of friends and collectively outwit (or overpower) law enforcement agencies. However, some players are wondering if you can play the game in single player mode. The title supports solo playthroughs, but many fans still have a problem with matchmaking. We will tell you all about it.
Can you play PayDay 3 in single player mode? Problems with Matchmaking Explained
If you want to play solo, you will have to:
Pick Heists in the main menu.
Choose the mission.
In the mission briefing, at the bottom of the screen (lobby type), pick Friends only or Invite only and press Matchmake.
The game will start looking for other participants. After a few seconds, it should take you to the loadout screen.
Payday 3 will start counting. You can invite some friends or simply press Ready to continue.
Empty slots in your party will be filled up by AI characters.
Some people experience very long matchmaking screens. It may indicate that servers are not working properly, and you have to wait for developers to fix the problem. There is no other way.
If you liked this article about Payday 3, you should read also our other texts: