News
video games
16 April 2021, 16:51
Core - Roblox's Competitor on Unreal Engine Launches
Core, a Roblox-like platform powered by Unreal Engine launched in Early Access, offersing access to tens of thousands of games. Users can not only create their own projects, but also earn money on them.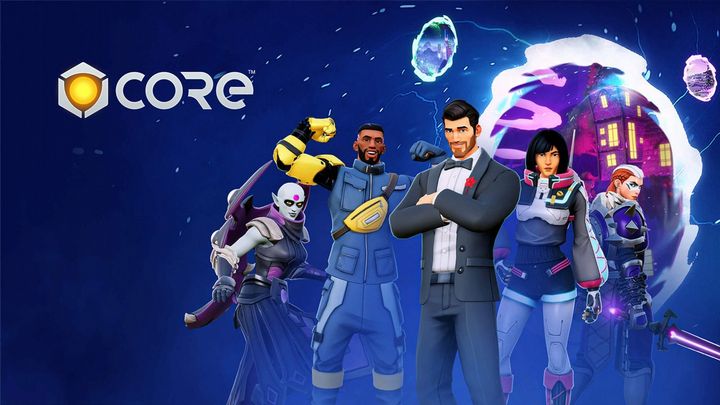 CORE IN A NUTSHELL:
Developer: Manticore Games
Publisher: Manticore Games
Platform: PC
Engine: Unreal Engine
Business model: free-to-play
Core, a project by Manticore Games intended to be an alternative to the popular Roblox, has debuted in early access. It is a platform that allows both for playing with other users' creations and developing our own interactive projects.
The game is available only on PC and uses F2P model with microtransactions. Core's installer can be downloaded from the game's official website or from Epic Games Store. As part of the promotion, the latter option provides access to several unique cosmetic items, such as character skins. For now, it's unclear how long the game will spend in Early Access.
Although Core is only in Early Access, it already offers rich content. The game launched with twenty thousand free projects to try out for free. Among them we will find almost all possible genres, ranging from FPS, through MMORPGs, to platformers and social games.
Core is designed so that newcomers can easily start creating their own projects. At the same time, tools for more advanced users are also available, enabling us to create almost professional games on the Unreal Engine (the technology that powers the game) virtually from scratch. Creators have access to a rich database of free objects and graphical and audio elements, which they can use in their works.
It is worth noting that, as in the case of Roblox, Core enables the creators to earn money on their works. If we decide to monetize our creations, we will receive 50% of the revenue generated this way.
Finally, it should be mentioned that Core is heavily advertised by Epic Games. This is not a special surprise, as the creators of the Unreal engine invested $15 million in Manticore Games last year, so the company has an interest in making the team's work successful.
If you want to check out the game in Early Access, then you should familiarize yourself with Core's system requirements:
Core PC - minimum requirements
Processor: Intel Core i5-7400 or equivalent AMD
RAM: 8 GB
Graphics card: Nvidia GeForce GTX 1050 Ti or equivalent AMD
Operating System: Windows 10 64-bit
Core PC - recommended requirements
Processor: Intel Core i5-7400 or equivalent AMD
RAM: 16 GB
Graphics Card: Nvidia GeForce GTX 1660 Ti or equivalent AMD
Operating system: Windows 10 64-bit