News
video games
16 April 2021, 17:47
48 Hours of Turmoil in CS:GO Scene
Recent days have brought a number of interesting developments in the professional CS:GO scene. Highlights of the past 48 hours included a change in Valve's policy on VAC bans and problems with major CS teams.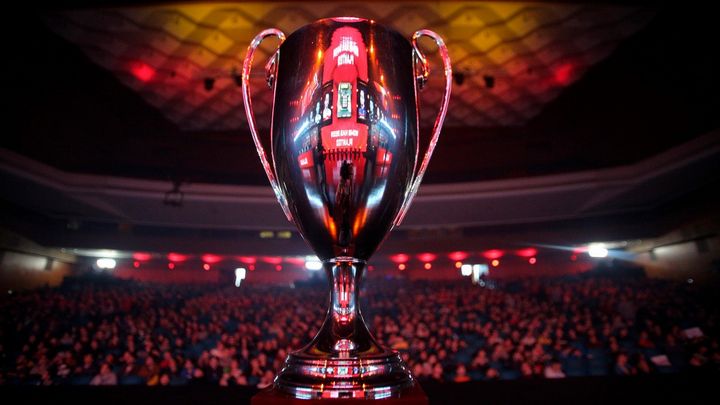 CS:GO SCENE TURMOIL:
Valve relaxes policy on players punished with VAC ban in CS:GO. Exclusion from developer-sponsored tournaments can become time-barred after 5 years;
Teams like Astralis, Liquid and Vitality are off to a poor start in 2021.
It's not an exaggeration to say that the past two days have shaken up the Counter:Strike - Global Offensive esports scene. During that time, there have been several sensational results in professional competitions, Valve has taken a bold step regarding players because of VAC (Valve Anti Cheat).
Valve loosens VAC policy
The first event worthy of more extensive discussion is Valve's decision regarding more lenient treatment for players who have been banned for cheating in the past. Previously, Valve's policy was ruthless: players who received a VAC ban in CS:GO were banned for life from Valve-sponsored tournaments, including Majors, Counter-Strike's most prestigious event. From now on, only players who have been caught less than 5 years back or who have ever been caught cheating in Valve events will be excluded. As the official announcement reads:
"As we enter the 2021 RMR season, we've decided to revisit some of our event guidelines.
Up until today, players were ineligible to participate in Valve-sponsored events if they had ever received a VAC-ban in CS:GO. These guidelines had not seen an update since the game was new and all CS:GO VAC bans were relatively recent. But VAC bans can now be more than 8 years old. So we've decided to update them.
Moving forward, a VAC ban will only disqualify a player from an event if it was either received less than 5 years prior, or if it was received at any time after their first participation in a Valve-sponsored event (e.g., after participating in a qualifier for an RMR event). Note that VAC bans stay in place with all of their other effects; the only change is how they influence your eligibility to play in Valve-sponsored events."
The rule change is meant to allow players who commited mistakes in youth and cheated prior to their esports careers into the events. In the current situation, players such as Elias "Jamppi" Olkkonen and Patryk "Patitka" Fabrowski, who were banned for VAC bans from the old days, could return to the game. This scenario seems unlikely, however, as both have moved to Valorant competition. Valve's decision may benefit the Brazilian Vinicius "VSM" Moreira, who still remains an active player.
Astralis, Vitality and Liquid in trouble
The on-going BLAST Premier Spring Showdown 2021 tournament features teams from the world's top Counter-Strike scene. The event has a tournament ladder format, where the loser of each pairing drops out. The first round of BLAST brought us sensational results - in the 1/8 finals such giants as Astralis (#2), Team Liquid (#6) and Vitality (#8) said goodbye to the tournament . All three were expected not only to win their respective matches, but the entire tournament.
Astralis succumbed to OG Esports (#19) 0:2. The recent results of the Danish supergroup, while not particularly bad, are not optimistic, considering that in 2020 alone Astralis won 4 trophies in important tournaments, and between April 2018 and May 2019 the team did not go off the top of the rankings. Team Liquid, with the same result, lost to Dignitas (#39), which can also be called a big surprise. However, the biggest sensation was the clash of Vitality and 9z (#88!). The French, who were placed as the undisputed favorites, lost to the underdogs from South America 1:2. Since the beginning of 2021, Vitality has been noting fatal results, occupying distant places in all important tournaments. Since the beginning of this year, the French "dream team" has won just 5 official matches.