News
video games
27 April 2022, 11:50
Dune: Spice Wars Appreciated by Gamers; Great Reviews on Steam
Dune: Spice Wars has met with a good reception among players. The game can boast many positive reviews on Steam.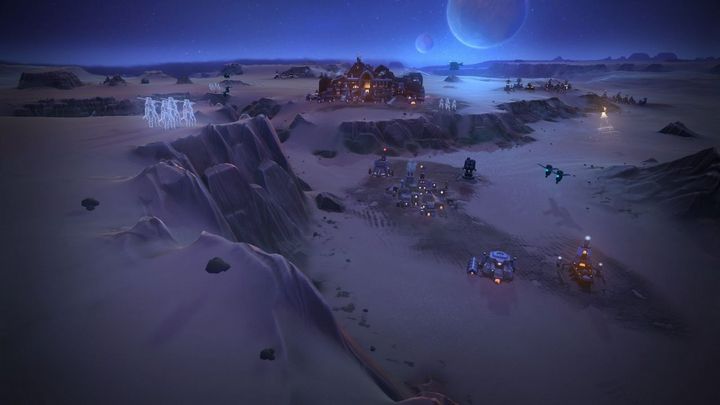 IN A NUTSHELL:
Dune: Spice Wars was well received by gamers;
The game boasts very positive reviews on Steam;
The title also attracted a large number of players.
Yesterday marked the release of Dune: Spice Wars in early access on Steam. This is probably one of the most important games of this year for strategy game fans.
The game by Shiro Games has apparently met all the expectations. The title can boast many positive reviews on Valve's platform. The statistics of player activity also look good.
Players have tasted the Spice
Dune: Spice Wars appealed to many players who launched the title. At the time of writing, the game has 83% positive reviews on Steam.
In the comments, users of the platform praise almost all aspects of the game. Players like the unique gameplay, the complexity of mechanics and the multitude of victory opportunities.
For many, a big advantage is also the atmosphere and the fact that the game is almost bug-free, despite the fact that it is in early access. Some only drew attention to occasional drops in frame rate.
Negative reviews usually come down to two issues. Some people do not like that the game is not a sequel to Dune 2000. Others believe that the title is not faithful enough to the book original.
Not just reviews
Shiro Games' title can also boast of considerable popularity. According to SteamDB at the peak moment of yesterday. the game was launched by more than 8 thousand people.
This is a good result, especially when we take into account the fact that the title is a representative of the strategy game genre, and at the same time is offered in early access.
The game was also on the list of trending games and in the list of best-selling titles according to SteamDB.
The interest of players can also be seen on Twitch. Streams from Dune: Spice Wars were watched yesterday by over 35 thousand people at the same time. Developers from Shiro Games have a good foundation for further development of their work.