News
guides
15 November 2023, 06:14
Dungeons 4 - Best Units
In Dungeons 4 you can control various factions. In this guide you will learn, what are the most powerful units in each of them.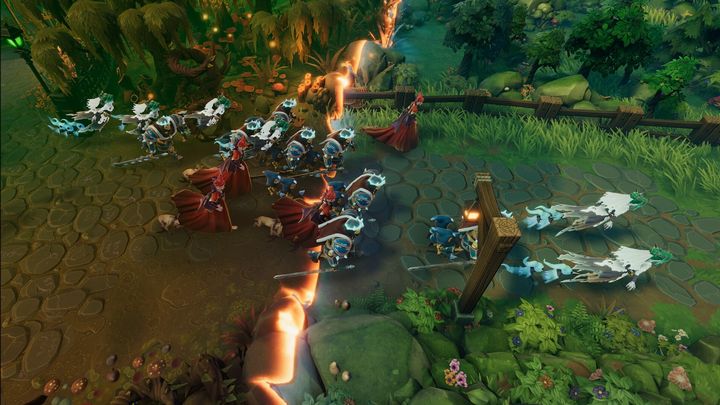 Source: Dungeons 4, developer: Realmforge Studios
i
Dungeons 4 is another installment of the popular series of strategy games, in which you create your own base and battle enemy units. During the game you can take control of one of the selected factions. In this guide you will learn the most powerful units in each of them.
Horde
Horde is a faction that specializes mainly in dealing physical damage. This therefore makes them extremely easy to control.
Goblin - strong unit that specializes in melee attacks. It also has a large upgrade tree that can further strengthen it.
Gnome - perfect example of a glass canon. A ranged unit that deals very high damage at medium range. At the same time, it is very vulnerable and easy to eliminate. Therefore, you must make sure that these units maintain a safe distance from opponents.
Demon
Demon is a faction that is quite difficult to play. Most of its units focus on DPS. This means that they inflict huge damage, but at the same time they themselves have low resistance.
Succubus - yhe only unit that will be able to take on enemy attacks. On the other hand, when upgraded, they can also act as support and reduce the armor of opponents. In this way, other units will be able to deal even more damage.
Infernal - specializes in ranged attacks. Its greatest advantage is its ability to deal area damage. This enables it to injure several opponents simultaneously.
Undead
Undead is an expensive, but extremely powerful faction. It wields magic that further strengthens the faction's units. They have access to Ice Tomb, which enables you to resurrect fallen opponents to fight on your side.
Vampire Queen - ranged unit capable of healing nearby allies.
Banshee - also specializes in ranged combat. However, it deals area damage.
Those interested in the game are also invited to read our earlier news.