News
video games
13 July 2023, 17:21
Big EA Sports FC 24 Show Coming Today
Today Electronic Arts will reveal all (or at least most) of the cards related to EA Sports FC 24. What information should we expect?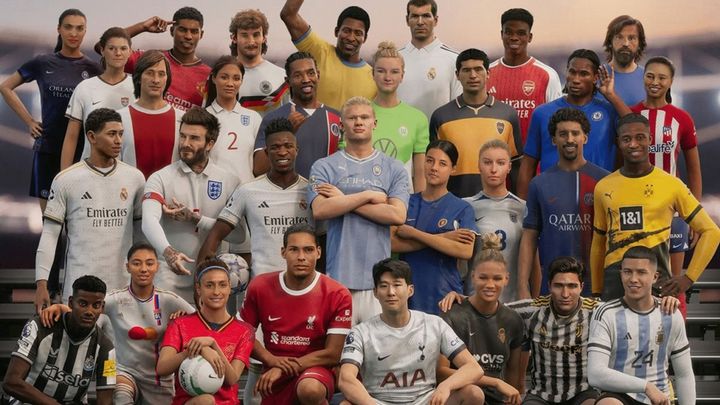 As announced, today at 18:35 p.m. CET there will be an official presentation of EA Sports FC 24. This will be quite an event not only for fans of soccer games, but also for Electronic Arts itself, which with the aforementioned title begins a new journey in its long history. A journey in which EA will no longer be accompanied by the FIFA organization.
You will be able to watch the broadcast of the event, which takes place live at the FC Clubhouse in Amsterdam, in its entirety on YouTube (below).
What should we expect during the presentation? First of all, the first gameplay from EA Sports FC 24. In addition, the developers will announce the game's official release date, its various releases, their prices and the launch of preorders.
Let's hope that in addition to this, EA will surprise us with some other significant (and positive) thing. For now, however, the new-old installment of the soccer series has become an object of derision from Internet users because of the cover presented by EA Sports. The main accusation directed towards it were rather archaic character models, somewhat reminiscent of characters from The Sims, rather than the soccer legends they knew from childhood.