News
video games
06 September 2023, 13:19
EA Sports WRC Officially Announced; Trailer Available
We finally saw the first trailer for EA Sports WRC, the new rally simulator from Codemasters, which is the de facto sequel to DiRT Rally 2.0. We also know the release date - it's pretty far away - as well as the price and system requirements.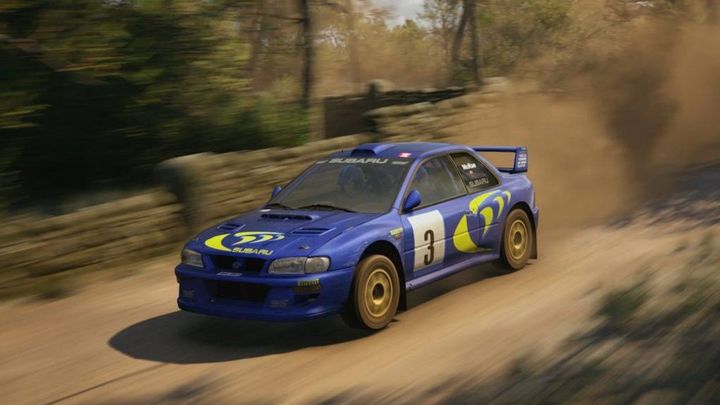 We've finally made it. After countless months of gathering rumors and clues, Codemasters has officially announced its new rally simulator, titled EA Sports WRC (or simply WRC, judging by product cards).
With the release of the trailer below, last week's leak was confirmed - the game will debut on November 3 on PC, PS5 and XSX/S. Those who choose to pre-order will be offered early access from October 31.
While the trailer itself doesn't reveal too much, a lot of additional information can be found on the game's official website. First of all the developers promise that this will be the most realistic game in their output - they even go so far as to use the slogan "the next generation of simracing."
So I guess we don't have to worry that the "hardcore" character will be lost in DiRT Rally. At the same time, Codemasters reassures less experienced players by announcing a wide range of driving model customization. There will even be simplified pilot notes for rookies.
In addition, the "builder mode", which we heard about unofficially earlier, has been confirmed. We will be able to design our own rally car from scratch, starting with the body components and ending with the personalization of various external and internal elements of the machine.
However, the biggest curiosity is probably the fact that Codemasters has abandoned its proprietary technology, Ego, in favor of Unreal Engine. The benefit of using the latter is said to be the delivery of "longer and more detailed tracks than was previously possible."
The developers promise more than 600 kilometers of roads in 18 "official" locations from the WRC calendar. The only thing missing for the release will be the Rally of Central Europe, consisting of sections on the border of Germany, the Czech Republic and Austria - it will be added in an update.
In addition, we can count on 68 rally cars from the last 60 years - from the latest hybrid Rally1 class models to the legendary machines from which WRC history began. You can find a partial list of them here.
I'll also mention that the acceptance of preorders has started and the rumors of a relatively low price have been confirmed. Steam prices EA Sports WRC pre-order at $49.99 (with a 10% discount until November 3). The game is also available on PS Store and Xbox store.
Finally, here are the system requirements (from Steam):
EA Sports WRC - minimum PC requirements
Processor: Intel Core i5-9600K / AMD Ryzen 5 2600X
RAM: 8 GB
Graphics card: GeForce GTX 1060 / Radeon RX Vega 56
Disk space: 80 GB
System: Windows 10 64-bit
EA Sports WRC - recommended PC requirements
Processor: Intel Core i5-10600K / AMD Ryzen 7 3700X
RAM: 16 GB
Graphics card: GeForce RTX 2070 / Radeon RX 5700 XT
Disk space: 80 GB
System: Windows 10 64-bit