News
video games
06 September 2023, 12:26
Xbox Game Pass Brings Only 4 New Games in Early September, But It's Not Just Any Games
The first September portion of games in the Game Pass service promises to be interesting. Although there are only a few new titles, they are all notable positions.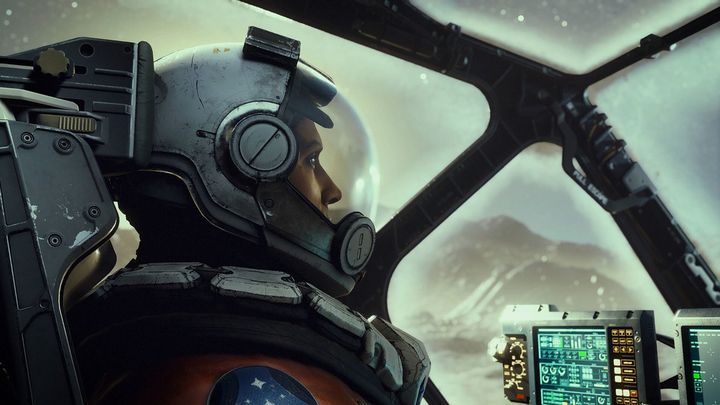 Source: Bethesda Softworks
i
The first part of the month promises to be interesting for Game Pass subscribers. Although the service will be enriched by only four games until September 19, each is characterized by high quality or represents a significant release.
Game Pass launches announced for the next two weeks are:
GRIS (PC, consoles and cloud; September 5) - an artistic 2D platformer telling the story of a young woman facing trauma. A title that is sure to appeal to gamers looking for a soothing, calming experience.
Starfield (PC, Xbox Series X/S and cloud; September 6) - highly anticipated RPG from Bethesda Softworks and one of the most talked-about releases of 2023. A game giving the viewer a vast universe full of planets to explore. It will be available as part of Game Pass immediately upon release.
Solar Ash (PC, consoles and cloud; September 14) - work of independent studio Heart Machine, creators of the warmly received Hyper Light Drifter. Their latest game takes the form of a 3D TPP platformer. The game catches the eye with its luscious color palette and original art direction.
Lies of P (PC, consoles and cloud; September 19) - the title launching on Game Pass. The plot is a dark reinterpretation of the classic novel Pinocchio. The gameplay, meanwhile, shows strong inspiration from soulslike genre. Lies of P is the responsibility of the team from Round8 Studio, known among others for the MMORPG Bless Unleashed.
In addition to the aforementioned titles, September's Game Pass also includes a handful of DLCs and additional content for previously released games. For a full list of changes, I recommend taking a look at the note on the official website.
In addition, several games will also disappear from the service on September 16.