News
video games
15 September 2023, 13:52
Final Fantasy VII Rebirth Release Date; Remake Looks Great [Update]
We have learned the release date of Final Fantasy VII Rebirth. We won't be waiting very long for the second part of the remake trilogy.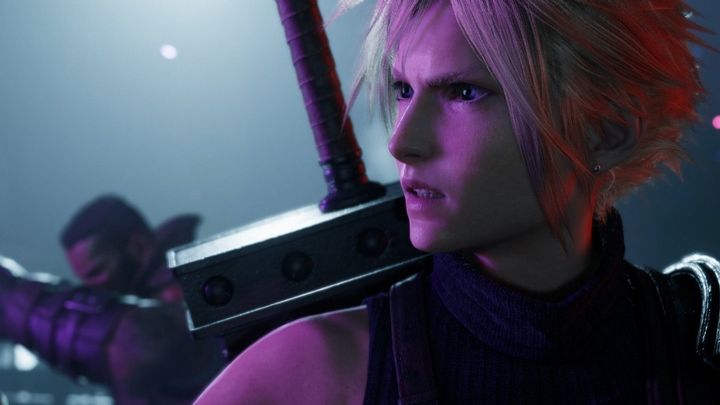 Update
FF7 Remake has already surpassed 7 million copies moved to stationary stores and sold digitally (sales of both parts to date are taken into account), as reported by Square Enix. In addition, the company has posted an extensive article introducing Rebirth on its website. We have selected from it some of the more interesting fragments.
Synergy System - a new mechanic that enables you to use a team member's co-op feature during combat. It charges an indicator similar to Limit Breaks.
Skill Trees - with the help of these, we will unlock new Synergy abilities, brand new Materia, and much more.
More emphasis on exploration - a "huge" world map with new transportation options such as vehicles and Sky Chocobos seen in the trailer.
It has been confirmed that the game will end in The Forgotten Capital.
Locations will be able to be visited in a different order than in the original. For example, Wutai does not appear in this installment - it will only appear in the next part.
Red XIII is fully playable. It has a new play style that balances offense and defense, and has an additional "Revenge Bar" next to the ATB bar that recharges when blocking enemy attacks.
Vincent is in the game, but it has been suggested that he may not be playable until the release of part three.
There will be many new Summons, more than in the original game.
More expanded mini-games.
Gold Saucer can be visited at any time. New minigames and difficulty levels will be added over time.
The game is expected to offer 100 hours of gameplay. Side content is almost double the length of the main storyline.
Original news (September 14)
We learned the release date of Final Fantasy VII Rebirth - the second part of the Final Fantasy VII remake trilogy. It was brought by the game's trailer, which was demonstrated at today's State of Play. The work of Square Enix will be released on February 29, 2024 exclusively on PS5.
Let's hope it doesn't suffer a delay, as the next chance for such a special debut day won't come until four years from now. You can watch the trailer below.
Although Final Fantasy VII Rebirth is initially scheduled to hit the PS5 exclusively, it can be expected that, following the example of Final Fantasy VII Remake: Intergrade the title will also arrive on PC at a later date.
The title will not launch on the PS4, where its predecessor was released, but this will not happen without reason - as it will be even prettier. In turn, the comparison with the original looks simply unearthly. The visual progress that has been made in 26 years is amazing.
Interestingly, the developers of Final Fantasy VII Rebirth have posted a message on Twitter/X, from which it appears that the game will be playable without knowledge of Final Fantasy VII Remake: Intergrade. Of course, this will be advisable, but the developers were to make an effort to ensure that each game can hold its own as a standlone work. For those who have not played the predecessor, but would like to delve a little more into its plot, a short video will be made available, summarizing the events presented in the previous game.