News
video games
06 November 2020, 20:00
First Reviews: Spider-Man Miles Morales - Successful Next-gen Launch
First opinions of journalists who have already had the opportunity to play Insomniac Games' latest title, Spider-Man: Miles Morales, appeared on the web. The unanimous opinion calls it a very good start for the new generation, if a bit short.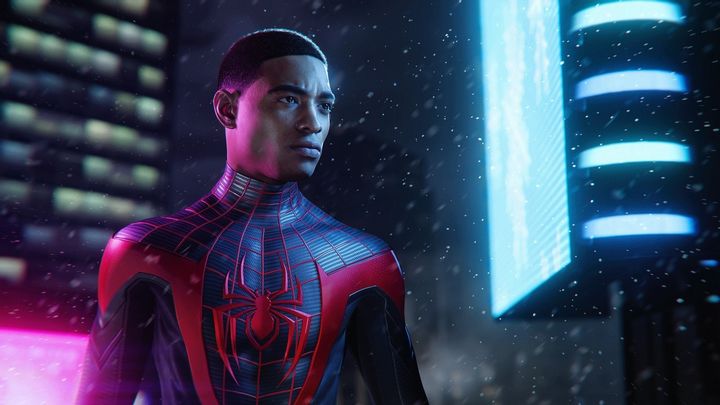 The launch of Spider-Man: Miles Morales is less than a week away (the sequel to the 2018 hit will debut on November 12 on PlayStation 4 and 5), but beginning with today, first reviews of industry journalists who have already experienced the game hands on are appearing online, so we can find out if Insomniac Games' new game is worth our attention.
Selected review scores of Spider-Man: Miles Morales on PS5
PlayStation LifeStyle - 10/10
DarkStation - 5/5
EGM - 5/5
God is a Geek - 9.5/10
Game Rant - 4.5/5
IGN - 9/10
Game Informer - 9/10
GRYOnline.pl - 8.5/10
Wccftech - 8.5/10
VG247 - 4/5
GamesRadar - 4/5
Washington Post - 7/10
Telegraph - 3/5
Many critics agree that the new Spider-Man is a great start for the upcoming generation, and Sony console owners have something to wait for. Currently we won't find any negative opinions of Miles Morales on the web (on Metacritic the average score is currently 85 points out of 100 possible; the notes concern the PS5 version of the game), which is in itself a testament to the quality of this game.
Among the praised elements are the story and interesting protagonist. Much good is also said about the elements that appeared in the previous version of the game - pleasant controls, open-world navigation and satisfactory combat system. Among the biggest drawbacks of the latest Spider-Man is the short time needed to complete the game. It's hard to find some revolutions in this game, but it's a complete and well thought-out work, proving at the same time that the upcoming generation will be extremely interesting for players.