News
video games
23 February 2023, 22:53
Green Hell and Other PSVR2 Games Shown at State of Play
Survival game Green Hell is going to PS VR 2. During the recent episode of State of Play, Sony unveiled the first gameplay trailer for this version, as well as several other titles, including Synapse and Journey to Foundation.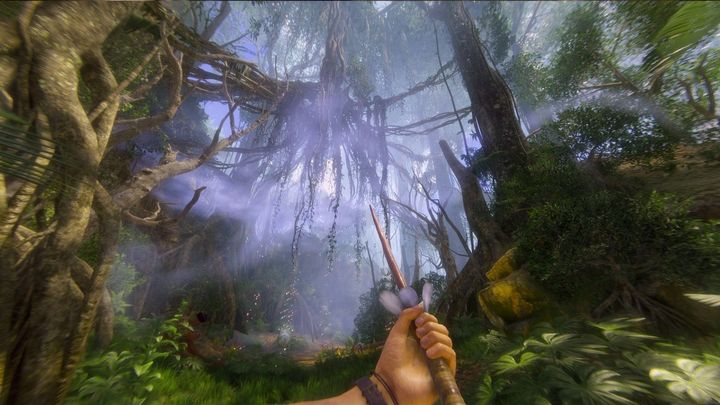 The State of Play show began with a presentation of games designed to take advantage of the PS VR2 goggles. One of the first such titles to be demonstrated was the FPP survival game Green Hell by Creepy Jar.
If you want to see how the game looks on PS VR2, watch the gameplay trailer below.
Green Hell on PS VR2 will enjoy all the benefits of the device. 3D sound is expected to help you feel like you're in the Amazon jungle - not only seeing nature, but also hearing it. Meanwhile, haptic vibrations and adaptive triggers will increase the immersion of even such trivial activities as shooting bow. In addition, the version of Green Hell for PS VR2 will get improved lighting, refreshed high-resolution textures and realistic shadows.
Of course, Green Hell was not the only game heading to PS VR2 that we saw at State of Play. Sony also unveiled The Foglands, Synapse, Journey to Foundation and Before Your Eyes. Their trailers can be found on PlayStation channel on YouTube.