News
guides
29 May 2023, 15:21
Honkai Star Rail (HSR) - Is Dan Heng Imbibitor Lunae? Mystery solved
Imbibitor Lunae is one of the biggest mysteries of HSR, teased since before the release of the game. Is it really Dan Heng? Find out who is he, will he be playable and more.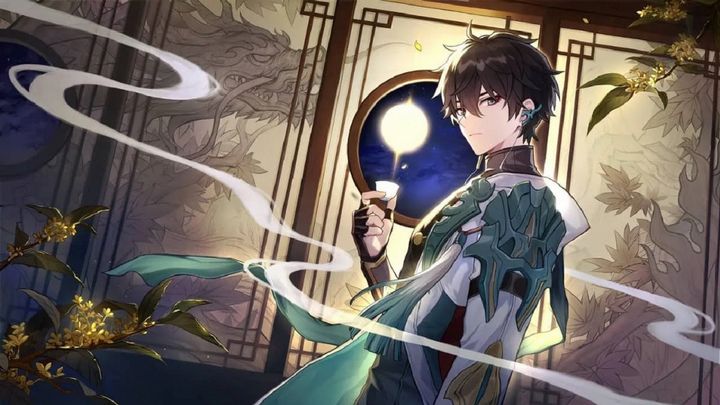 Xianzhou Luofu, the third major location in Honkai Star Rail features political intrigue and dark history the locals are unwilling to speak about. Imbibitor Lunae, mysterious figure from Xianzhou legends, has inspired many fan theories. Who is he, exactly? Here's what we know so far.
Who is Imbibitor Lunae in HSR - Official hints
Although as of version 1.0 Imbibitor Lunae is yet to reveal himself to the player, there are many hints about his indentity in game and promotional materials.
His first appearance was in the Official Release Trailer posted on the HSR Youtube channel.
At 0:47 we see a familiar pair of eyes with red eyeliner at one side – the character looks just like Dan Heng, a member of the Astral Expess crew and one of the first characters we meet in tht game.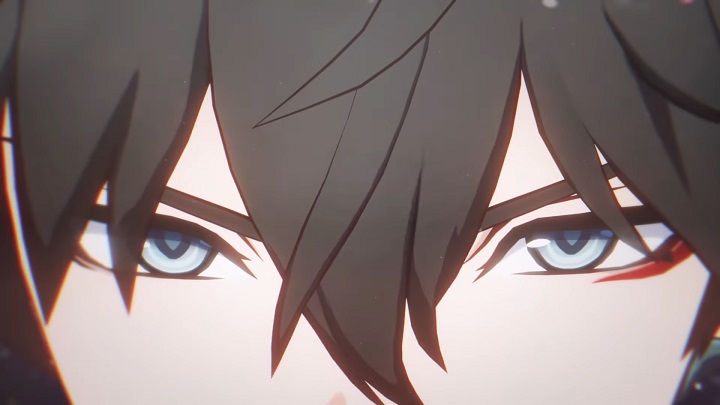 However, afterwards we see a figure with long black and green hair, clad in white and green robes, surrounded by red maple leaves. He has horns of the Dragon race, the Vidyadhara.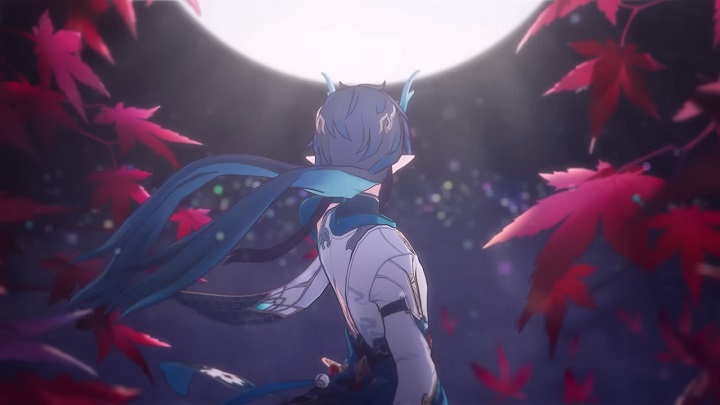 The motifs featured in his design, as well as his eyes suggest that this is Dan Heng, but some details don't match. Official hints suggest this is how our companion looked in the past.
Many players might have missed the first time HoYoverse teased Dan Heng's draconic nature in the game, as the hint appeared in a humorous scene. Talked into participating in a boxing competition, Dan Heng took a pseudonym Cold Dragon Young. In hindsight, it's a clear reference to the Vidyadhara race and their abilities connected to long life and reincarnation.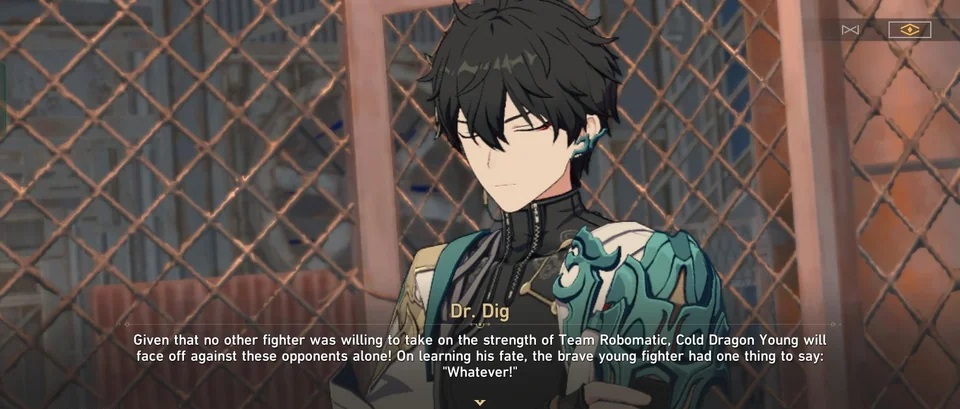 The cutscene shown at Gamescom 2022 (later appearing at the star of the fourth Trailbaze Mission in the game) shows Dan Heng suffering from a nightmare about his past. The mission reveals Dan Heng has history with the Stellatron Hunter Blade and that he comes from Xianzhou Luofu – but cannot return to it. He's been forbidden from entry as punishment for an undisclosed crime.
How does it connect to Imbibitor Lunae? In the Starskiff Haven in Xianzhou, we find a storyteller who tells us about a youth in the Shackling Prison who defeated an attacker using just a cup of tea.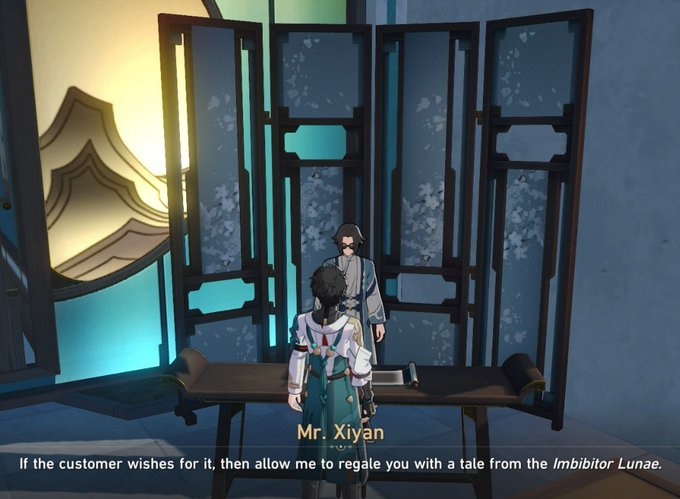 The character story of Bailu, another member of the Dragon Race, mentions "Sedition of Imbibitor Lunae" as a disaster connected to losing control over Vidyadhara powers. Leaks shed more light onto the story.
Dan Heng as Imbibitor Lunae in HSR – Leaks
The information below is unofficial and subject to change.
According to leaks, Imbibitor Lunae is a title which belonged to Dan Heng in the past and which may be bestowed upon Bailu in the future. However, a different leak states Dan Heng is not exactly the same person as the Imbibitor Lunae, but his reincarnation. His name in the previous life was Dan Feng.
Finally, leakers have confirmed that Dan Heng will regain his powers somehow and his Imbibitor Lunae will be playable as a 5 star character following the Destruction path and wielding the Imaginary element.
What happens if you have Imbibitor Lunae and Dan Heng at the same time?
Since Imbibitor Lunae as a 5 star unit and Dan Heng as a 4 star unit are two versions of the same character, players may wonder if obtaining those two will not cause a conflict in your game. Based on the previous game from the series, Honkai Impact 3rd, there is no need to worry. HI3 features many variants of its characters based on their appearance and abilities at different stages of the plot, which can be collected by the same player and used interchangeably.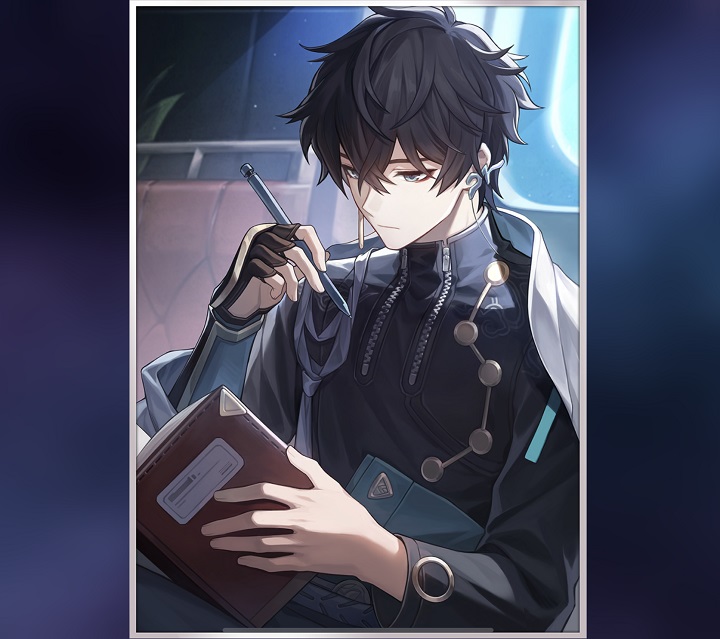 Your 4 star Dan Heng will remain on your account even if you obtain 5 star Imbibitor Lunae from Warp. Likewise, no matter how the story regarding Imbibitor Lunae develops, he will remain playable. There may be limitations on putting them in the same party, however.
Check out our other guides for HSR: