News
guides
05 May 2023, 17:48
How to Get Pantheon Points in Age of Wonders 4
While playing Age of Wonders 4 you will be collecting Pantheon Points. In this guide you will learn what they are used for and how to get them.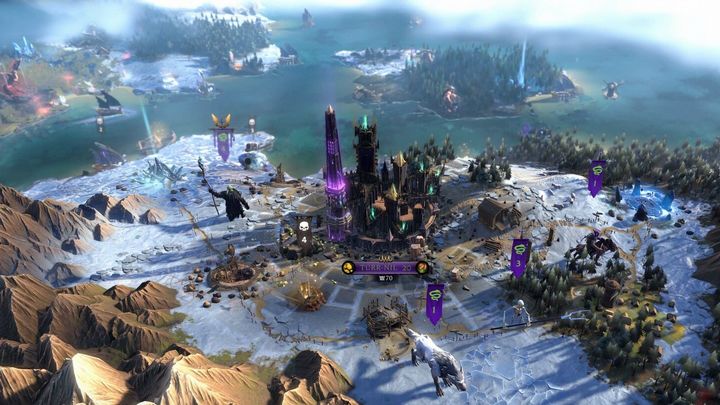 Age of Wonders 4 is a turn-based strategy game that was released a few days ago. It immediately won the hearts of thousands of players around the world. As you progress through the game, you will earn Pantheon Points. In this guide you will learn what to use them for and how to accumulate them in the shortest possible time.
Age of Wonders 4 - what are Pantheon Points?
Pantheon Points are something like a currency that enables you to unlock cosmetic items in the game. You earn it naturally in the course of gameplay. This is because it is awarded for every 500 Pantheon XP you receive.
Age of Wonders 4 - how to get Pantheon XP?
You will earn Pantheon XP for certain activities performed during the game. Of course, their number varies depending on what you have done. The values are as follows:
500 Pantheon XP for victory (regardless of the difficulty level).
250 Pantheon XP for losing (cannot be by surrender)
100 Pantheon XP for each Empire defeated
25 Pantheon XP for clearing the Ancient Wonder
25 Pantheon XP for destroying Infestation
10 Pantheon XP for defeating a Hero.
10 Pantheon XP for each additional Hero level
10 Pantheon XP for vassalizing a Free City
10 Pantheon XP for allying with a Free City
It is worth noting here that victory gives you just the amount of experience needed to receive one Pantheon Point. You can take advantage of this and arrange scenarios that will enable you to triumph very quickly.
The best option in this case is to create a 1 vs 1 game on the lowest difficulty level. In addition, to further shorten the whole game turn off Free Cities. You must remember, however, that you will receive Pantheon XP only after the completion of the game.
If you are interested in the game and want to learn more about it, I invite you to read our previous news: