News
guides
22 September 2023, 10:15
How to Play Party Animals in Split Screen (PC and Xbox)
Party Animals is a cute, casual game which allows you to chill out with your close ones. If you would like to set up a local split screen party coop, we have prepared a guide for you.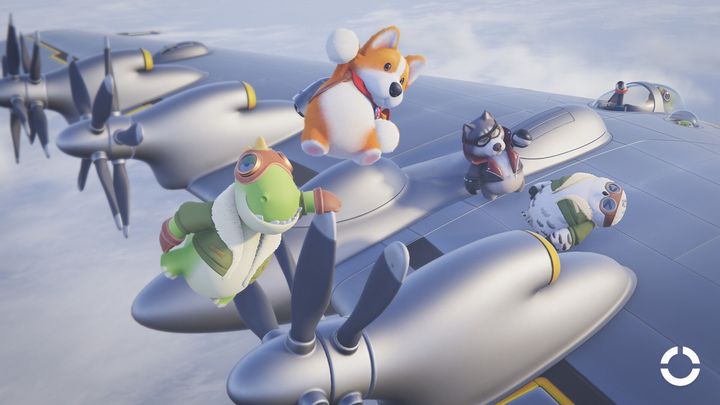 Source: Party Animals, Developer: Recreate Games
i
Sometimes we would like to just sit back, relax, and chill out while having some casual fun with our friends or family. To have a break from rescuing worlds and serious choices, we need games like Party Animals. It's a new addition to well known party genre like for example Gang Beasts, Stumble Guys or Fallout Guys: Ultimate Knockout with fluffy, cute animal spin to it. The game offers multiplayer mode, obviously, where you can mess around with your friends, but what if you would like to gather them in your place and play together on a couch with a split screen? Here you will find how to set it up. Make sure to prepare some refreshers alongside the game!
How to play Party Animals in Split Screen
Being able to play with your friends and family in a split screen couch mode is a great feature of party games like Party Animals. If you would like to set up such a match in this title, the process is fairly easy and simple. Just follow the steps below:
From main menu choose Custom Game option,
Click Create button on the top of the screen,
Select a game mode of your choosing,
Pick maps you would like to play on and confirm by clicking on Create button in the bottom right hand-corner,
After the game is created, simply connect additional controllers and a window should pop up asking to add a new local player. If the window does not appear and the controller is connected, click "RB" button on it.
Currently, all the new games are created in online mode, which means that anyone would be able to join your match. If you would like to play only locally in your couch game, you would have to click on a padlock slider and set up a password to protect your game from other players connecting.
Additionally, keep in mind that there is a limit of 4 people that can get together in a local split screen coop mode. More people can join only via online multiplayer.
And that's it. With all the local players joining your game you can throw your puppy personas around the map. If you feel more adventurous, you can leave your game open for other players to connect and have fun together.
If you would like to know more about Party Animals, check also: