News
video games
01 August 2023, 13:15
author: Christian Pieniazek
Long Gameplay From Highly Anticipated Tekken 8 Shows Online Duels
Tekken 8 has lived to see new video footage. The lengthy gameplay focuses on multiplayer clashes in the highly anticipated fighting game from Bandai Namco Entertainment.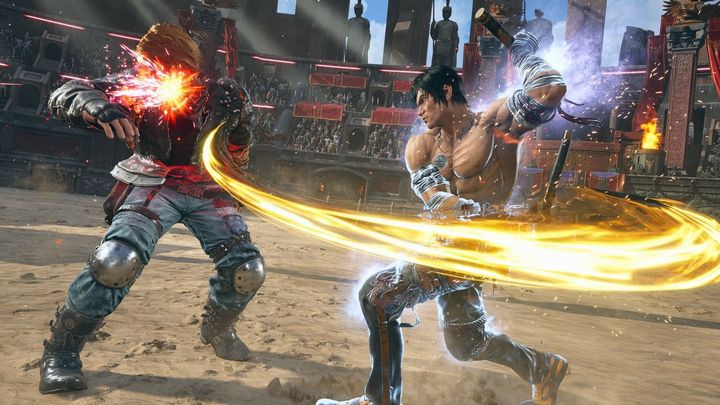 Source: Bandai Namco Entertainment
i
IGN editors have released new gameplay footage from Tekken 8. The 11-minute-long gameplay video comes from the game's closed tests and shows gameplay in multiplayer mode. It presents duels involving such fighters as Asuka, Lili, Jun and Paul.
Tekken 8 is heading for PC, PlayStation 5 and Xbox Series X/S. Bandai Namco Entertainment, the company behind the project, has not yet shared its exact release date.
Tekken 8 is the eighth main installment of the cult fighting game series, launched in 1994.
Although the item will draw handfuls from the legacy of its predecessors, it will introduce a number of novelties. The most important of these will be the HEAT system to reward players for aggressive and offensive gameplay. The accumulation of HEAT points will enable the unlocking of special blows and skill bonuses unique to each character.
In Tekken 8 we will play both as new characters and iconic fighters. Among them we will find such legends as King, Paul Phoenix, Marshall Law and Nina Williams. Jun Kazama will also return to the game after a long 25-year hiatus.
The arenas will change during the gameplay. An interesting treatment will be the implementation of "extreme events" such as tornadoes, giant waves or fires.
Tekken 8 will be powered by the Unreal Engine 5 technology and will make excellent use of it. The game already boasts high-quality visuals.