News
video games
11 August 2022, 12:05
Marvel's Spider-Man has Never Been so Pretty; First Reviews of PC Version
The PC edition Marvel's Spider-Man Remastered offers more graphical options than God of War and looks beautiful, but it fell a little short of being a perfect port.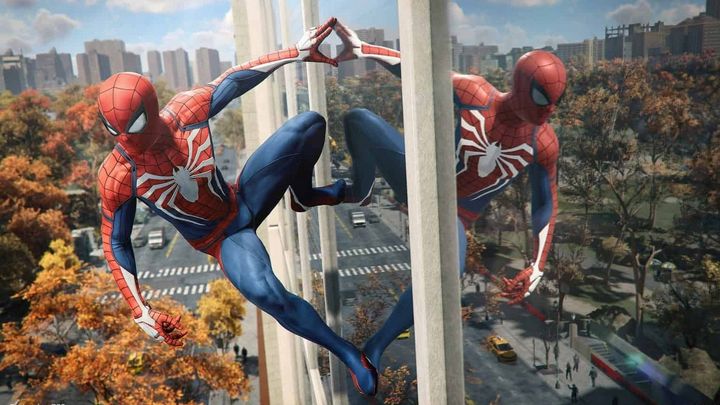 Premiere of Spider-Man from Insomniac Games on PC is fast approaching. However, before we get to know the adventure of the "spider-man" in the PC edition, we can take a look at the first reviews of this title.
Review of Marvel's Spider-Man game on PC - spider master race
Marvel's Spider-Man for PC - selected reviews
God is a Geek - 9.5/10
CGMagazine - 9/10
GamingBolt - 9/10
Gaming Nexus - 9/10
GameSpot - 9/10
TheSixthAxis - 9/10
Twinfinite - 4.5/5
COGConnected - 85/100
Multiplayer.it - 8.5/10
Attack of the Fanboy - 4/5
VGC - 4/5
PC Gamer - 75/10
Metacritic: 87/100 (metascore from 41 reviews)
That Marvel's Spider-Man is a very good game, we have known for a long time. Reviewers did not fail to remind us of this in their texts, but mostly they did not focus too much on praising the game itself.
The more important issue is how the PC edition of the game performs. God of War generally performed excellently, but it was not without some problems. The same thing journalists are writing about Spider-Man, although the allegations are slightly different.
Spider will conquer the PC (and Steam Deck).
Let's start with the "mobile" issue: Marvel's Spider-Man Remastered runs quite well on Steam Deck. Of course, you can't count on constant 60 frames per second and 4K resolution, but the game looks very good on Valve's portable computer. According to some reviewers, it's even a must-have for owners of this device (as long as they're ready for frequent battery charging).
As for the performance on classic PCs: the game looks beautiful, and the developers of the port this time did not forget about the wealth of graphic options, including those related to ray tracing. Basically, there are no problems with optimization, either. Most of the time the game is able to maintain a stable 60 fps, and with more powerful hardware you can seriously think about even higher frame rates (also at higher resolutions).
Smooth animation... most of the time.
Unfortunately, the word "generally" is legitimate here, because the reviewers experienced occasional problems with animation smoothness. For the most part, journalists speak of isolated instances, for example, when quickly web slinging through the virtual New York.
Nevertheless, individual texts mention more frequent drops below 60 fps, even on more powerful hardware. It should be added, however, that already during the testing of the game by reviewers, Nixxes released quite a few updates. These significantly improved the performance, and it is possible that by Friday we will see more patches that will fix other problems.
Leaving aside the optimization, the only complaint repeated in some reviews concerns instances of crashing. Apparently, this happens after changing graphics settings without restarting the game.
The game will debut on Steam on Friday, August 12.
Gameplays and visual comparisons