News
video games
24 March 2023, 17:18
Men of War 2 Open Beta Launches
Open testing of Man of War 2 - a historical real-time strategy game - has started. Best Way has prepared a new trailer for the occasion.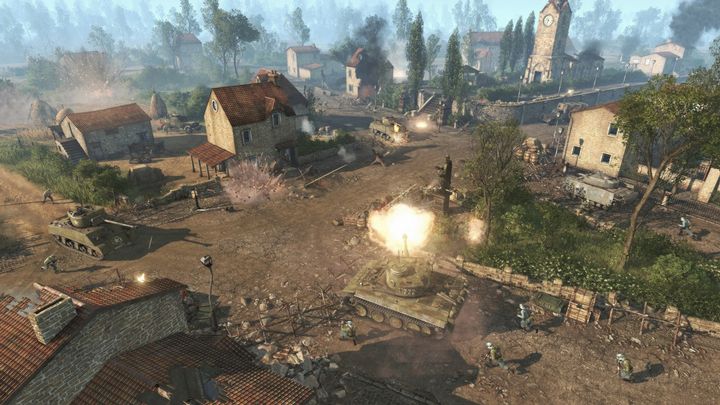 Best Way has announced open testing of its new game - Men of War II. The Ukrainian developer's game is a real-time strategy set during the World War II. To encourage players to participate in the beta weekend, the publisher has prepared a special trailer.
During the tests, which last until Monday (March 27), players will be given:
four (of the planned seven) multiplayer game modes,
five diverse maps.
Players eager to try out Men of War II will be able to play in 1-on-1 and 5-on-5 battles thanks to an automatic matchmaking system, or with friends through a private lobby.
As the developers warn, the game is still in development, and the version available for open testing may differ significantly from the final product. Participation in the trial period will help the developers verify the game's operation, as well as detect and eliminate problems before the official release.
Some time ago Best Way was forced to postpone the release of Men of War II, citing the ongoing war in Ukraine as the main reason. We hope that the ongoing open testing will enable the developers to refine the title and eventually bring it happily to market.
You will register your willingness to participate in the open trial period directly on the game's Steam page. The exact release date is not yet known, although the debut should take place later this year.