News
video games
24 May 2023, 16:01
Metro Exodus' Huge Popularity is a Good Sign for the Future
Metro Exodus is recording great sales results. The developers have reason to be happy and can work on the next installment of the series in peace.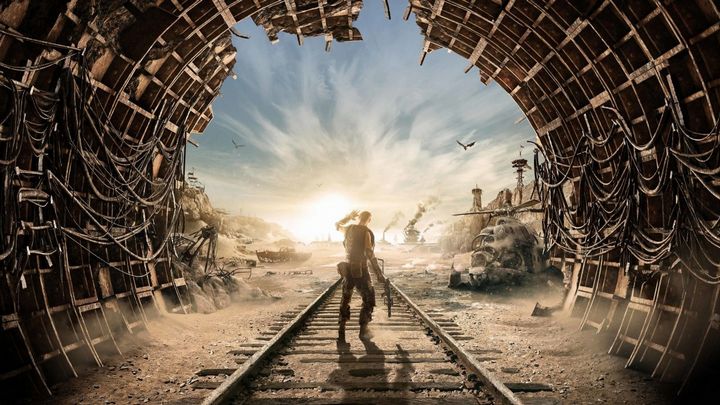 Metro Exodus has turned out to be quite a hit. This post-apocalyptic single-player game debuted in February 2019 and continues to sell well. The latest news from Embracer Group are undoubtedly a great reason for the developers to be happy. What's more, according to Insider-Gaming Exodus is the most popular installment of Metro.
Metro Exodus with great sales results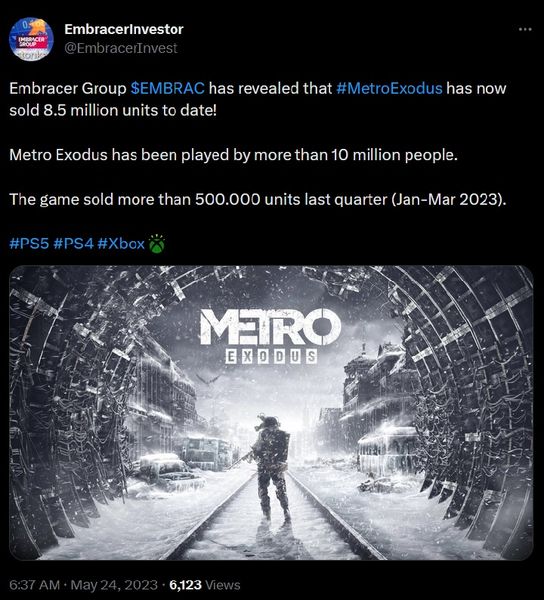 Source: Twitter | EmbracerInvestor
Embracer Group has announced that Metro Exodus has surpassed the mark of 8.5 million copies sold. It is worth noting that a little over a year ago the result was 6 million. This therefore gives a result of 2.5 million copies sold in a year, and let's note that we're talking about a single-player title without a fully open world.
Embracer Group also announced that in total Metro Exodus was played by more than 10 million people, and in the last quarter alone, that is, from January 1 to the end of March this year, the game sold more than 500,000 copies.
Good sign for the future
This bodes very well for the Ukrainian studio 4A Games, especially since, as we reported recently, the next installment of Metro is expected to be on its way to completion, although we will be sure about this when the developer refers to the information.
For the time being, it is not known whether the game's plot will be a continuation of the story presented in Metro Exodus or will it be a completely new story, but it can be assumed that the next installment will also sell well.
Finally, it is worth mentioning that Metro Exodus is currently discounted on Steam. For about 33 more hours you can purchase the title 75% off. On Valve's platform you can also download Metro: Last Light Complete Edition for free until tomorrow.