News
guides
04 September 2023, 16:31
NMS - How to Complete Unwelcome Milestone
The update 4.4 Echo to NMS introduced Voyagers Expedition and new Milestones. If you want to complete Unwelcome, you are in a good place.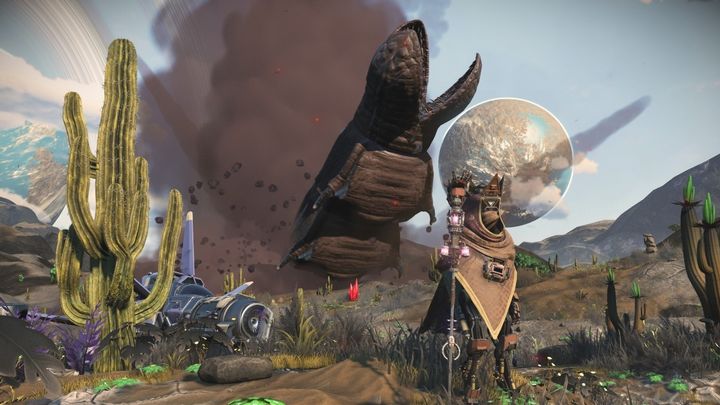 Source: No Man's Sky, developer: Hello Games
i
No Man's Sky fans have once again received something remarkable - the 4.4 Echo patch. This update brings numerous new features, including the intriguing Voyagers Expedition, offering players the chance to embark on new adventures and earn interesting rewards. Of course, to get them you will have to complete various tasks. One of the Milestones is called Unwelcome. We will tell you how to do it.
How to Complete Unwelcome Milestone in NMS
One of the Milestones in Voyagers Expedition is about finding a hostile planet. You have to visit a world with the hostility quotient over 84%. It is enough to kill you, if you are not prepared, so watch out.
Luckily for players, the community of NMS is very helpful and shares its discoveries. You can find many locations published by fans, which will allow you to complete Unwelcome Milestone. We will present you two of them:
One is shared by YouTube content creator Scottish Rod, you can see the video here.
Another option is to use Reddit user (toasterpip) portal code and visit their planet
Of course, those locations presented above are not the only ones. There are many interesting places in No man's Sky waiting to be discovered. You can also browse community findings on various forums.
Read more:
Do you want to learn more about the game? Read our Guide.