News
video games
02 August 2023, 14:04
PayDay 3 Beta Test Schedule Announced [Update: Beta Launches]
We learned the date of the beta test of the highly anticipated shooter PayDay 3. We also learned what we will be able to check out during the testing.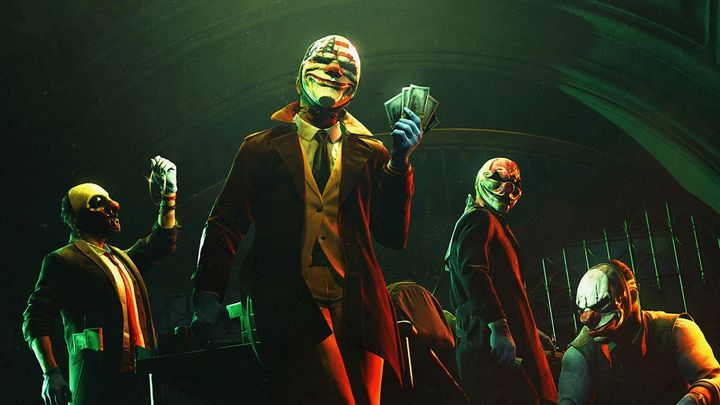 Update
Today marks the start of the technical beta of PayDay 3. Starbreeze is sending out invitations randomly at intervals of several hours, so if you haven't received a relevant email, wait. Here the developers explain how to join the fun. In turn, on the game's official website you will find an extensive FAQ, in which the most important issues are described.
In the coming hours, the web will probably be overflowing with gameplay videos, as recording and publishing them is as much as possible.
Original news (July 27)
Deep Silver and Starbreeze have announced the date of the closed beta for PayDay 3, a co-op shooter in which players will carry out daring heists. The tests will take place from August 2-7 on PC, Xbox Series X and Xbox Series S.
Closed beta of PayDay 3 will offer:
Dallas, Hoxton, Chains and Wolf - the criminals, who are well known to fans of the series, will appear in the now iconic clown masks and will have a unique set of skills.
map "He who is cursed shall not know peace" - this is a classic heist, in which players will try to empty the vault of a small bank. The crime can be carried out quietly or with a bang.
All difficulty levels will be available in the beta, as well as eight weapon upgrades.
In order to have a chance to participate in the tests, you must register on the relevant pages on:
Recall that the release of PayDay 3 is scheduled for September 21 this year. The game is being developed for PC, Xbox Series X, Xbox Series S and PlayStation 5.
It is worth mentioning that the pre-orders of the game has already started and those who preorder PayDay 3 will receive as a reward the Trifecta loot bag DLC, which includes a unique mask, gloves and suit.