News
guides
22 September 2023, 12:19
Payday 3 - How to Get Tutorial Door Code; Detection Walkthrough
In this guide to Payday 3 we will tell you how to get the tutorial door code. We will also present you a walkthrough to Detection. Read our article to learn more.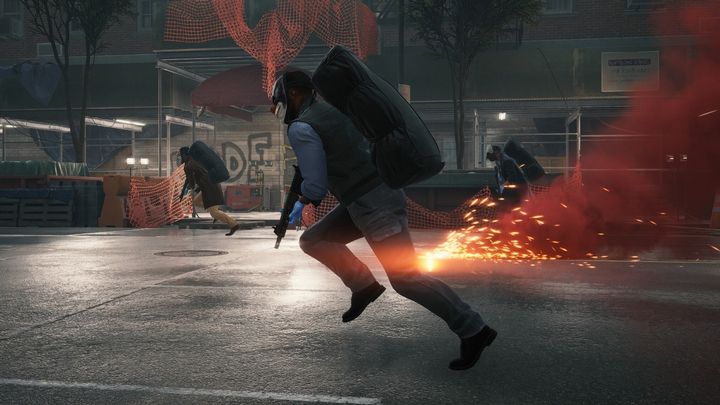 Source: PayDay 3, developer: Starbreeze Studios
i
PayDay 3 is a much-anticipated expansion of a cherished shooter franchise adored by a devoted community. In this game, you assume the role of a cunning criminal genius striving to carry out perfect heists and accumulate riches. Importantly, you don't need to tackle these challenges alone; it's designed for multiplayer action. Assemble a crew of friends to collaboratively outmaneuver or overwhelm law enforcement. Of course, before you do that, it is a good idea to complete tutorials. However, they may be problematic for some. In this guide we present a Detection mission walkthrough. Learn where to find tutorial door code.
Payday 3 – How to Get Tutorial Door Code; Detection Walkthrough [Video]
We have prepared for you a video, which shows step by step the process of completing Detection and getting tutorial door code.
If you liked this article about Payday 3, you should read also our other texts:
Payday 3 Detection – How to open tutorial electronic lock
Starting detection mission is quite simple. You have to rush through 2 doors. After the second one you will be locked.
Go to the electronic lock near the closed door and activate it. It will display a symbol.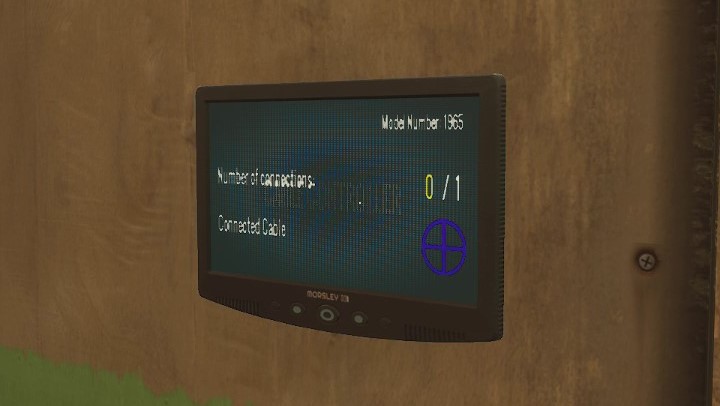 Remember the color. Payday 3, developer: Starbreeze Studios
Go to the switch box on your right and press the proper one based on the symbol from earlier (it changes each playthrough), it will unlock the door.
Go through the next room, hiding from the cameras. Crouch to do that.
Payday 3 Detection – How to get tutorial door code
After completing stealth section, you have to put your mask on. The proper button will be prompted on your screen.
Go behind the guard and take him out silently. Remember to answer the radio. You have to press the prompted button for a while to do this. Leave man's body in the toilet on your left.
Go to the electronic lock. If you come close enough, your UV flashlight will turn on. You will be able to see numbers which are used to open this door. If you are patient enough, you may guess the code. But there is a simpler way.
Go to the toilet with the body. There is a vent near the floor, go through it.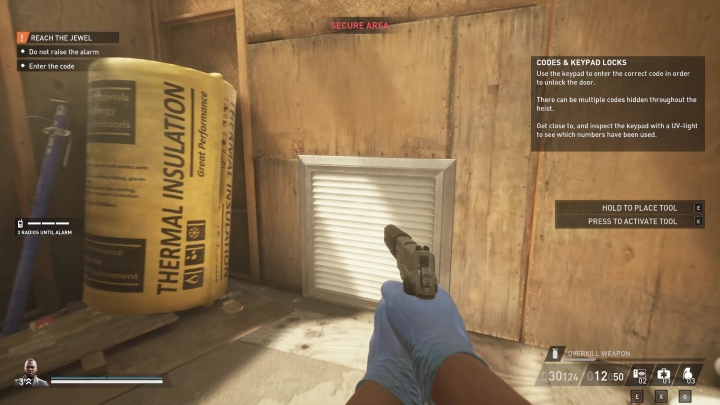 Vent. Payday 3, developer: Starbreeze Studios
You will get to the locked room. There is a code on the wall. Each playthrough has a different one, so you can't use the one in our video or screenshot. But you know now how to get it yourself.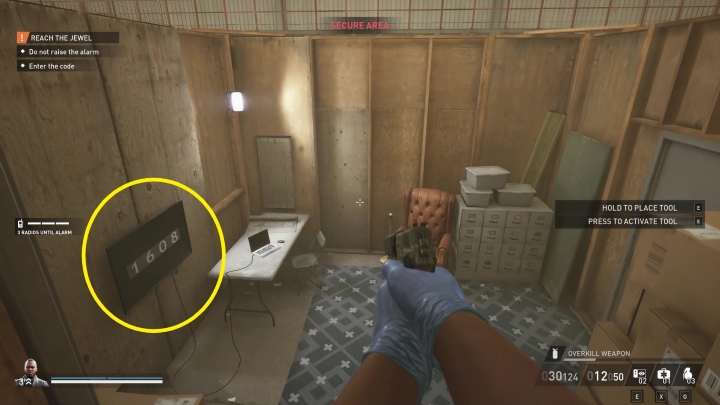 Code location. Payday 3, developer: Starbreeze Studios
Leave the room and enter the code to go further.
Payday 3 Detection End
Shoot the camera above the door in front of you.
Go through the vent.
Take the jewel by cutting the glass (the key will be prompted on your screen).
Exit the area through the vent.
Don't leave the vent yet or be very quick with it, as a guard will appear in few seconds.
Take him down, answer the call and hide his body in a nearby toilet.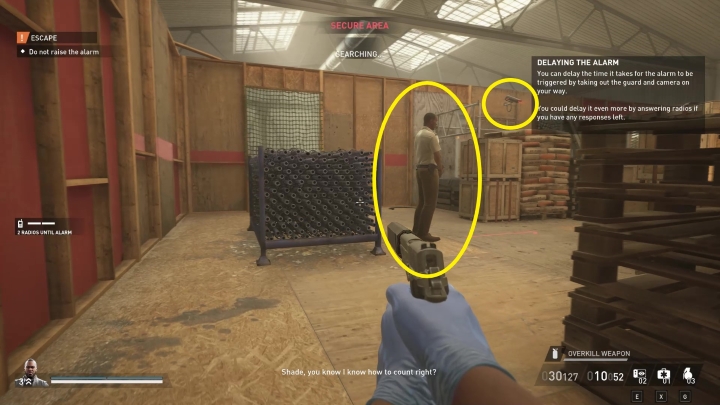 Guard and Camera, Payday 3, developer: Starbreeze Studios
The door which was closed before are now open. Go further, use the stairs, and pick the door on your left.
Take down a camera and another guard. Answer the call again.
Go straight ahead, jump down and enter the extraction zone.