News
video games
11 May 2022, 14:55
Poppy Playtime Chapter 2 Character List
Curious to know which characters you will encounter in Poppy Playtime Chapter 2? You can find the list of characters appearing in the title here.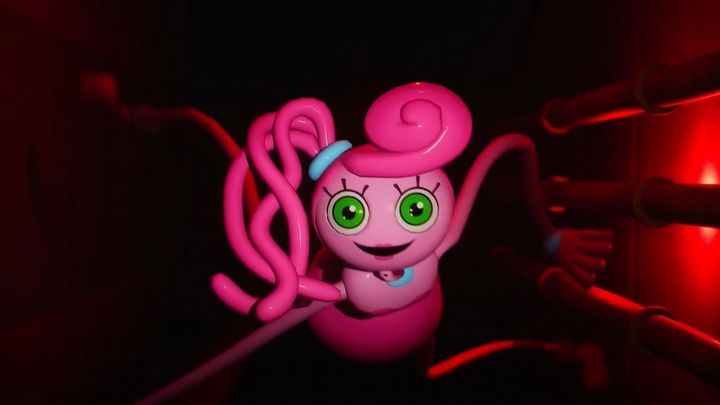 During the adventure with Poppy Playtime Chapter 2 we come across many different characters - from huge and humanoid to small, animal-like one. Most of them are hostile. Below you will find a list of all characters appearing in the game.
Mommy Long Legs (Experiment 1222)
Mommy Long Legs is the main antagonist of Poppy Playtime Chapter 2. She is a huge humanoid creature. Her characteristic feature is long and flexible limbs and may therefore resemble a pink spider. According to one of the in-game notes, the subject of experiment 1222 was Marie Payne.
This character is aggressive towards humans. At first, she does not attack directly. Instead, she forces the protagonist to play more games. Interestingly, according to the aforementioned memo, Mommy Long Legs is trying to defend other "experiments," namely living toys created by Playtime Co.
Poppy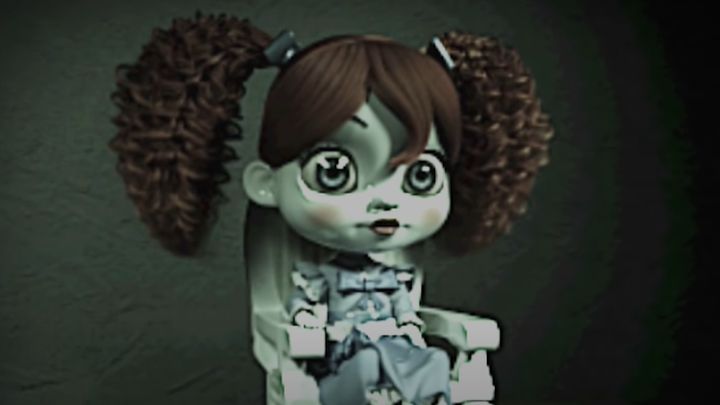 Source: https://www.youtube.com/watch?v=-F0-FIEt-yQ
Poppy is a small doll that is the title character of Poppy Playtime. She's a small doll with a pale face and red curly hair tied up in two ponytails. According to an advertisement, which we can see at the very beginning of the first chapter, it was a revolutionary toy. She was able to hold conversations with people.
Poppy is a character that starts to play a bigger role only in the second part of the story. At first, she tries to help the protagonist get on the train that leads to the factory exit. With time, however, she changes her attitude and tries to keep the player in the complex. So it is hard to clearly determine whether she is an enemy.
Bunzo the Bunny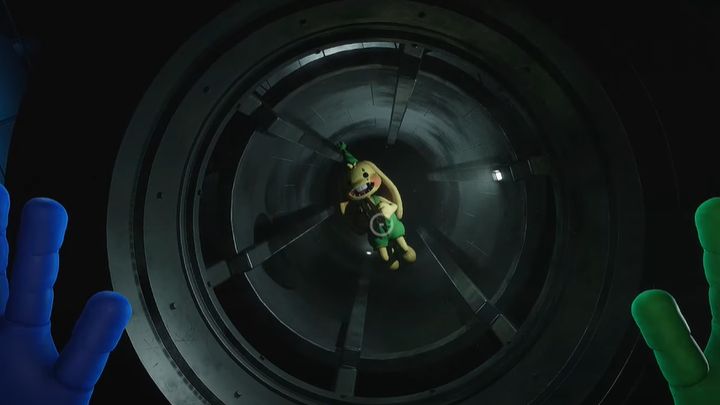 Source: https://www.youtube.com/watch?v=gysWnKEilFk
Bunzo the Bunny is a yellow rabbit with black eyes. He has a musical instrument - cymbals. This character appears only during the rhythm game when you have to memorize the order of colors. If the player makes a mistake, Bunzo will attack.
Huggy Buddies
Huggy Buddies appear during the Whack-A-Wuggy game. They are miniature versions of Huggy Wuggy that come out of holes in the wall. You have to hit them to make them retreat. If you don't, they will attack.
PJ Pug-A-Pillar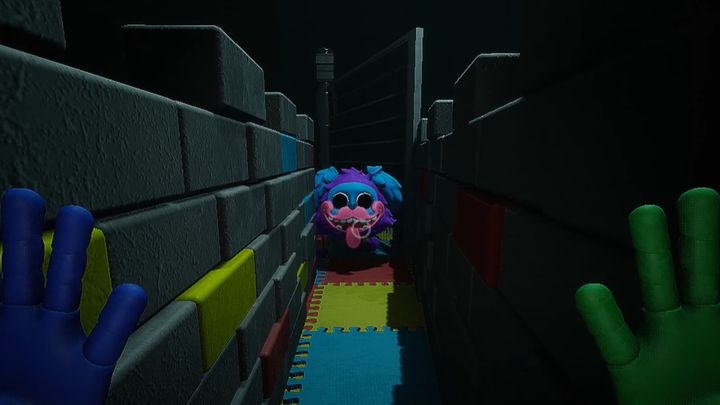 Source: https://www.youtube.com/watch?v=08FWroqtDm4
PJ Pug-A-Pillar is a combination of a pug and a caterpillar. This toy follows the player when playing with lights out. If it catches up to you, you will die.
Kissy Missy
Kissy Missy is the female version of Huggy Wuggy. She looks virtually identical to the antagonist of the first chapter. The only difference is that Kissy is pink.
This character can be seen in the first chapter only on posters. In Chapter 2, she appears in person. However, she has no ill intentions towards the players. On the contrary - she will help us to get to the locked area.