News
video games
11 May 2022, 21:59
Second New Need for Speed Leaked; NFS Heat Spin-off for Asia
A few hours ago a gameplay game from an unannounced Need for Speed game appeared in the web. The game is to be a mobile spin-off of NFS: Heat and is probably developed by Tencent.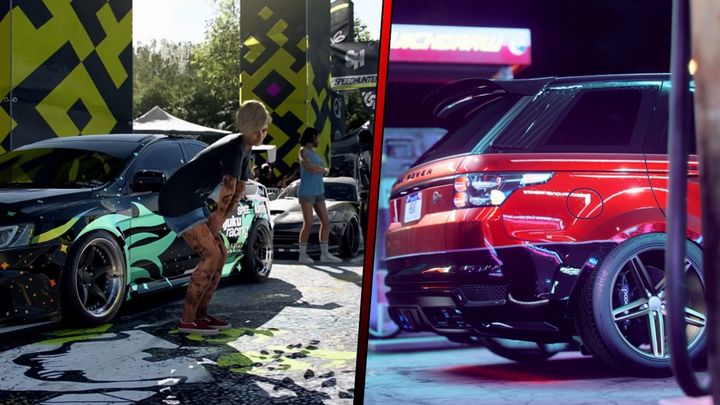 A few hours ago the Need for Speed channel on Discord has posted a new unofficial video (available below) showing gameplay from the unannounced racing mobile game, reminiscent of the 2019's Need for Speed: Heat. The revealed game is allegedly another spin-off of this popular series prepared for smartphones and tablets and the Asian market.
What is the Asian cousin of NfS: Heat?
According to admin of the aforementioned Discord server, the game is to debut in free-to-play model and is being developed by the Chinese company Tencent (the rights to the brand are held by Electronic Arts).
Untitled mobile NfS is most likely based on the Unreal Engine 4 technology and should be released late this year.
In game we will supposedly race through a modified version of the Palm City from Need for Speed: Heat. It will also include some music tracks from that installment.
According to a post from Reddit community GamingLeaksAndRumours, at this point there are only three cars in the spin-off: the McLaren F1, the Lamborghini Aventador SVJR and the Lamborghini Gallardo. This will obviously change by the release.
The author of the entry also claims that the game will lack police and story mode.
The driving model is to resemble the one from the free, Asian market-only game Need for Speed: Edge (servers for this game have been closed in 2019).
Need for Speed 2022
It is worth mentioning that in a few months we will also see the next full-fledged installment of Need for Speed. We should expect it in last quarter of this year. This game is going to be available on PC, Xbox Series X/S and PS5.