News
video games
04 May 2023, 23:44
Phil Spencer Apologizes for Redfall, Promises Better Starfield
In today's interview, the head of the Xbox brand spoke on the recently released Redfall. While apologizing for the game's unsuccessful release, he promises changes and also promises improvements with future titles, such as Starfield.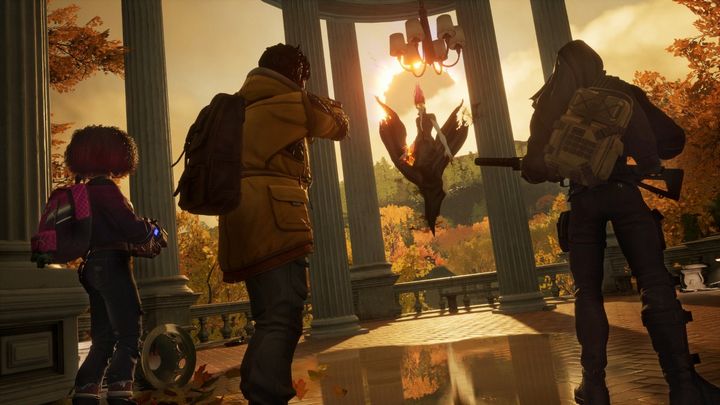 The head of the Xbox brand and CEO of Xbox Game Studios, Phil Spencer, in an interview on the recent episode of the Kinda Funny Xcast spoke on the recently released Redfall.
Apology and clarification
In response to a wave of criticism, which dropped on the title after its release, the brand's representative expressed remorse and regret for the state of the product, which ended up in the hands of players:
"There is nothing more difficult for me than [seeing - ed. note] the disappointment of the Xbox community. Watching fans lose trust and be disappointed makes me feel disappointed myself. I'm angry with myself. We need to redesign our processes. [...]"
Tracing the reasons for failure of Redfall, Phil Spencer mentions later in the interview quality control problems in the game development process. In the context of controversial performance modes on consoles, he also draws attention to an unfortunate series of complications that, even before the actual release of the title, caused a great deal of confusion among gamers.
Reflections for the future and reassuring commentary
Looking back, the head of the Xbox brand also mentions the troubled studio acquisition process that led to problems in the game's development cycle:
"We didn't do a good job of partnering with Arkane Austin to really help them understand what it means to be part of Xbox and a first-party developer, and to use some of our internal resources to help them through that journey."
Expanding on the thread, Spencer notes that the team responsible for Redfall has not received enough support from other in-house studios belonging to Xbox Game Studios.. Regretting, he suggests that the reason for this can be traced to an oversight on the part of the governing body he heads.
Aware of the problem, the CEO also reassures that a similarly unpleasant situation will not arise again with the release of Starfield, due in September. Bethesda's new game was on the earlier stage of work than Redfall when ZeniMax Media (Bethesda's parent company) was bought out by Microsoft. This fact facilitated the implementation of new procedures, and also helped to involve more people in the work on this space RPG.
It remains to be hoped that the bitter lesson after the release of Redfall will contribute to positive changes in the structures of the Xbox brand, and further games coming out under the Xbox Game Studios banner will not share the fate of this disappointing game.