News
video games
06 March 2023, 13:07
Return to Castlevania DLC for Dead Cells Launches
In a few hours Dead Cells: Return to Castlevania, a major expansion for Motion Twin's popular platformer, will debut.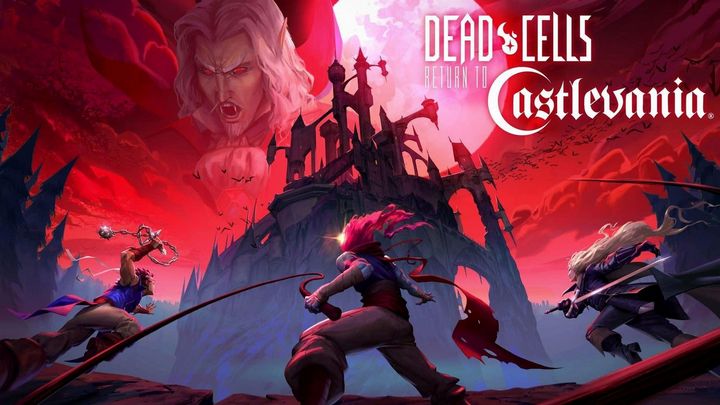 Today marks the debut of Return to Castlevania, the largest expansion to date for the hit platformer Dead Cells.
The DLC will be released on PC, Xbox One, PlayStation 4 and Nintendo Switch. Thanks to compatibility, PlayStation 5 and Xbox Series X and Xbox Series S owners will also be able to play the DLC.
The PC version will be available for purchase on both Steam, as well as on Epic Games Store and GOG.com.
The DLC will debut today, but for now we don't know the exact release time.
Mobile editions for iOS and Android devices are planned, but these editions will be released at a later date.
Return to Castlevania is a non-standalone DLC, so the full version of Dead Cells is required.
The release of the DLC is awaited with bated breath by fans, as it promises to be excellent. It seems to be the perfect crossover - the Castlevania series was one of the main inspirations for the authors of Dead Cells, so we are curious to see what they will present, having the opportunity to create an official project from this brand.
The DLC will offer an extensive storyline directly related to Castlevania, in which we will fight alongside the characters from the series. The expansion will introduce two new biomes, three bosses and fourteen weapons to the game, including holy water.
As an added attraction, the DLC includes a secret level. After finding it, players will be able to play as the vampire hunter Richter Belmont, well-known to Castlevania fans. The character has a set of moves inspired by the one from the iconic Castlevania: Symphony of the Night, in which this character played the first fiddle.
Finally, let's recall that earlier the game received free the DLC Rise of the Giant and three paid expansions in the form of The Bad Seed, Fatal Falls and Dead Cells: The Queen and the Sea.