News
video games
22 February 2022, 20:23
Shadow Warrior 3 Gameplay Shows Off Combat, Executions and Gore Weapons
A week before Shadow Warrior 3's release, a new gameplay video has been released. Highlights: fighting hordes of enemies, executions and Gore Weapons.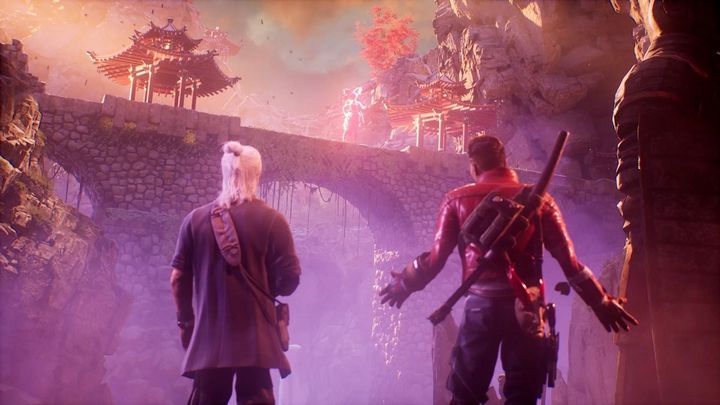 This year we've already had a chance to see the new trailer of Shadow Warrior 3, we also received confirmation of the release date and info that the game has gone gold. Before the debut Flying Wild Hog released almost ten minutes of gameplay from their third adventure of Lo Wang (available below).
WARNING: Content may contain spoilers. Watch at your own risk!
The footage was shared in a post on the official PlayStation blog, where the devs also write about the upcoming game. The gameplay itself focuses on one of the missions (Dragon's Nest), in which Lo Wang and his companion are looking for a dragon (no, not in order to train it, unless it's the all stick no carrot method).
Hook, Executions, and Gore Weapons
Of course, it is not the plot that is the main attraction, but the dynamic gameplay in the vein of contemporary installments Doom. So we have tons of enemies appearing, which the protagonist eliminates eagerly and enthusiastically, testing out new toys at the same time.
The video shows the use of the grappling hook, which will give Lo Wang more mobility and open up new possibilities for creative players.
The trailer also presented executions known from Doom, among other games. A novelty here are the so-called Gore Weapons, unique weapons in the form of elements of enemies, which after "parting" with the former owner can be used to wreak havoc on the map (although only for a short time).
Shadow Warrior 3 will be released on March 1. The title will be available on PC, Xbox One and PlayStation 4, as well as on PlayStation 5 and Xbox Series X/S as part of backward compatibility.