News
video games
15 November 2023, 02:32
How Much Might GTA 6 Cost? Take-Two Chief Suggests Current Game Prices are Still Very Low
The head of Take-Two, owner of Rockstar Games, has spoken out about video game pricing, which he says is too low. He also revealed his idea of what game pricing should look like.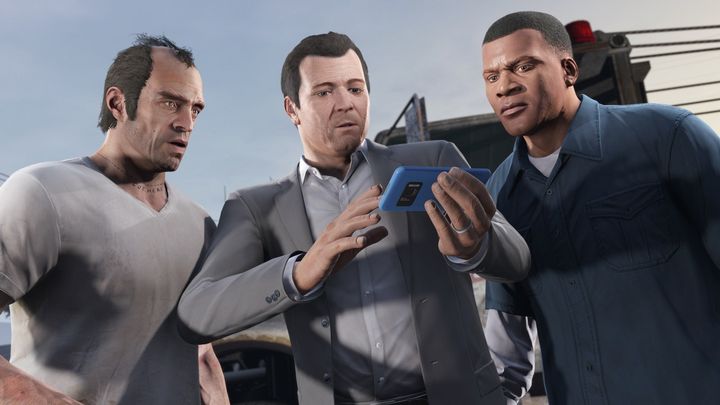 After many years we lived to see the official announcement of the first trailer of GTA 6. The footage will appear soon - in early December. Unfortunately, our good moods were spoiled a bit by the head of Take-Two Interactive, who at a recent investor call raised the issue of video game prices.
"Prices are still very, very low".
Strauss Zelnick, the head of Take-Two, spoke on a rather controversial topic. While gamers complain loudly about the high prices of games, they are still too low for big publishers when juxtaposed with development costs, among other things.
In order to reconcile, as it were, these two sides, During the meeting Zelnick proposed a rather complicated model of pricing for digital entertainment.
According to him, a video game should be priced based on the content players receive per hour of gameplay and the approximate full time that can be spent playing. Added to this is the overall value of the brand, in this case being Grand Theft Auto.
In short - Zelnick believes that the longer the time players spend on a game due to the content available, the more they should pay for it.
The Take-Two chief says that if we take these standards into account, current prices for games (released by Rockstar Games or other Take-Two-owned companies) "are still very, very low."
Zelnick's approach is not entirely without merit. After all, GTA 5, which was released in 2013, costed $59.99. Although 10 years have passed since that day, the title continues to be played by millions of fans (including many new ones). One should also not forget about GTA Online, which consistently receives new content.
How much can GTA 6 cost?
The upcoming installment of the famous series will certainly not be cheap. If the publisher decides to use Zelnick's idea (which assumes that the current price threshold of $70 is still too low a valua), then the purchase amount could exceed $100 for the basic edition. And probably concerns and voices of opposition from players will change nothing. It is worth noting that one of the first games with a price tag of $70 was NBA 2K21 from 2K Games, which is owned by Take-Two.
At the same time, as the head of Take-Two himself stressed, it is not only the publisher that decides the final price for a product. It is also influenced by several other factors, such as distributors.
Let's point out that Strauss Zelnick is not the only one who considers current game prices too low. In September, Capcom CEO Haruhiro Tsujimoto also commented on the subject.