News
video games
13 October 2022, 12:54
Rumors of DLCs for The Sims 4 Cause Explosion of Bitternes Among Fans
Rumors of two new kits for The Sims 4 have been met with critical reception. Players complain that EA prefers to release more small add-ons instead of fixing bugs.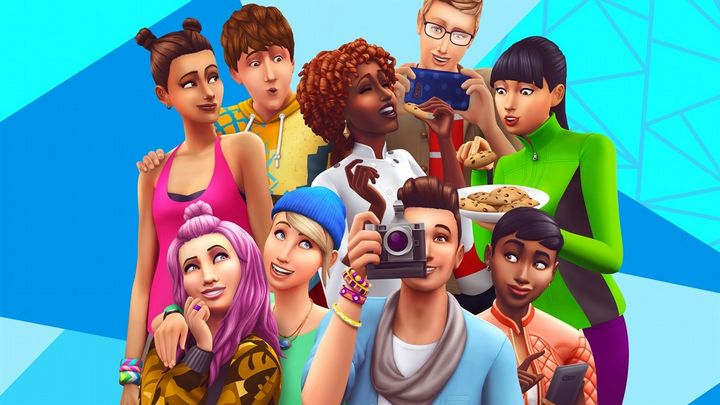 Rumors of two more kitsfor The Sims 4 have surfaced on the web. The reports have caused the gaming community to once again feel disappointed and, in utmost frustration, it began to complain about Electronic Arts' policies.
Rumors of new kits
Kits are small expansions that introduce mainly cosmetic objects. Information about new content of this type was published by The Sims Forums user nicknamed LeGardePourpre. This is because in the update files she found icons that look as if they should depict a new DLC. Of course, it should be kept in mind that this is an unofficial report, so it may turn out to be untrue.
Player frustration
Nevertheless, the aforementioned leak was the straw tha broke the camel's back. A meme appreared on Reddit, showing how EA approaches different types of expansions. If you look at the recently released DLCs, you can see that kits have become almost a daily occurrence. Stuff packs, on the other hand, have stopped appearing.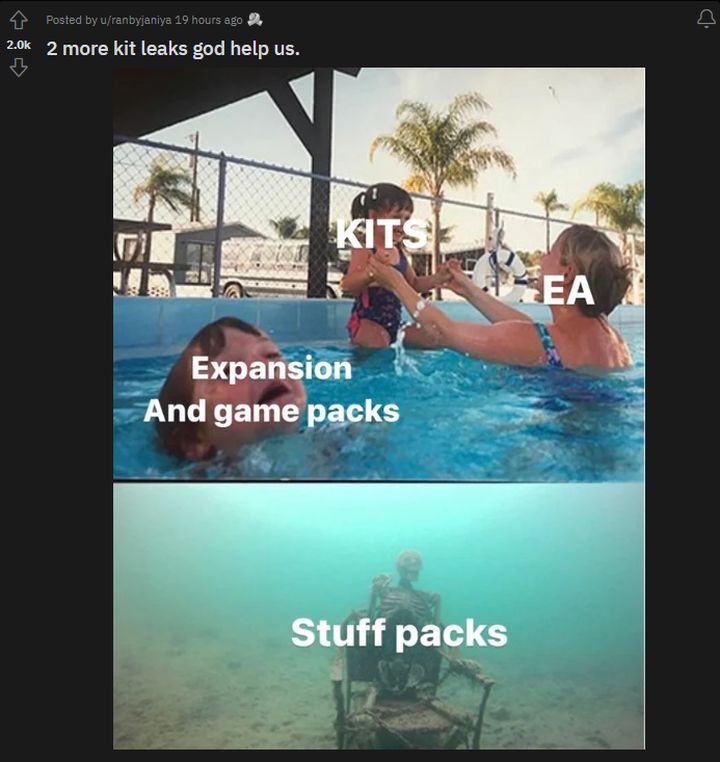 Source: https://www.reddit.com/r/Sims4/comments/y1mgze/2_more_kit_leaks_god_help_us/
As it turns out, the meme was a spark that ignited players who are tired of the monetization policy used in The Sims 4. The main complaint is that EA plans to release more kits, instead of fixing the bugs plaguing the game for months.. The flagship example in the discussion has become a rather unusual fears system.
For context: the system of desires and fears appeared in The Sims 4 this July. It causes sims to develop a fear of certain things over time. When confronted with what scares them, they suffer from negative moods.
While this looks good on paper, it doesn't work very well in practice. For example, fear of losing a job occurs when receiving a promotion. In addition, the option to turn off fears does not always have the desired effect and they continue to appear in the game.
"I turned off fears and desires in the settings, and my sim still has fears, especially about "losing her job," even though she graduated from college and reached the highest level of her career," user BooCatFun wrote.
Of course, in the thread you can also find comments that kits do not add anything interesting and it is simply not worth buying them. So as you can see, even unofficial information about kits makes the community irritated.